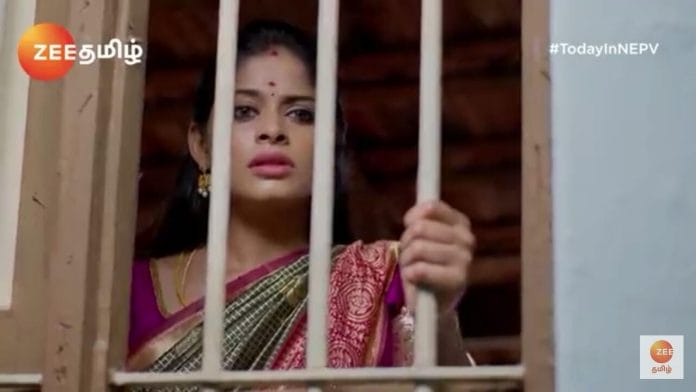 Neethane Enthan Ponvasantham Spoilers, Upcoming Story, Latest Gossip , Future Story, Latest News and Upcoming Twist on justshowbiz.net
Zee Tamil's popular show Neethane Entha Ponvasantham is gearing up for more drama with Anu and Surya to visit a village and lead a lower middle class life to meet Kutti Amman and plead with her to save Surya from Deva Nandhini.
In the previous episode we saw; Anu heard a baby girl voice. She followed that voice in midnight and find one Aghori taking that girl from there forcefully and disappeared in air. Surya came search for Anu. She narrates everything to Surya. Anu's parents got panic to learn Anu got dream again. Chandra struggled to deal with the new business files. Mansi gave pressure to Chandra to sign in new contract. Merlin visited Chandra and hypnotized him to sign in the file.
In the upcoming episode viewers will see; Anu will hear the baby girl sound and follows the sound. She will argue with the aghori to leave the kid. Meanwhile Pankaj and Meera will search for Devi and collects information about her from DGP. Pankaj will praise Meera's changes in behavior. Maansi will encourage Chandra to sign in many projects. Anu will fail to save the kid and take her friends help to save that kid. Surya will come search for her. Anu will save the kid but the ghost which possessed the kid strangle Anu's neck. Surya will save Anu from that ghost.
What will happen next? Will Anu continue her pooja? Will Surya find out the missing idol?
Upcoming episode will answer to our all questions stay tune with our space for more updates.