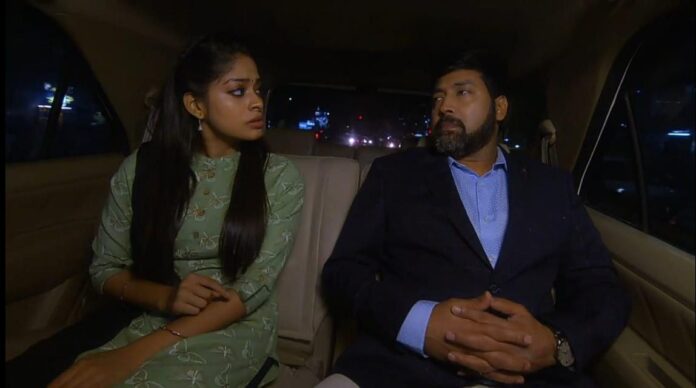 Neethane Enthan Ponvasantham Upcoming Story, Spoilers, Latest Gossip, Future Story, Latest News and Upcoming Twist, on Justhowbiz.net
Zee Tamil's popular daily soap Neethane Enthan Ponvasantham is gearing up for more drama with Surya asking Anu about his mother's visit to her house.
In the previous episode, it's shown that Anu got upset that she can't have lunch with Surya. She decided to visit Devanandhini saree's old factory. She asked Pankaj to drop her at the factory because she doesn't know its exact location. However, Pankaj got shocked hearing Devanandhini name. He tried to avoid Anu's questions, but Anu kept asking him about Devanandhi which irritated Pankaj. The latter said that he doesn't know anything about Devanandhi fabrics and walked away.
In the upcoming episode, it will be shown that Surya will feed food to Anu and will promise to her that he will fulfill her every wish. Anu and Surya will spend quality time together. Later Surya will ask Anu what his mother told her when she visited her. Anu will tell that she gifted the necklace that he bought for her and will ask Surya to talk to his mom about the necklace Surya will agree. Ramya will tell Anu about their upcoming semester results. Anu will be confident that she will score good numbers in the exams. Subu and Pushba will discuss Anu's marriage. Chandra will scold Meera for calling Mansi to enquire about her expenses and also for questioning her about the 50 lakhs check he made without proper enquiring. Meera fumes thinking Chandra scolded her im front of Anu. Mansi will phone Meera to taunt her which will fuel her anger.
What's store ahead for Surya and Anu in the show?
To get the latest updates of your favorite show, Neethane Enthan Ponvasantham, keep checking this space.