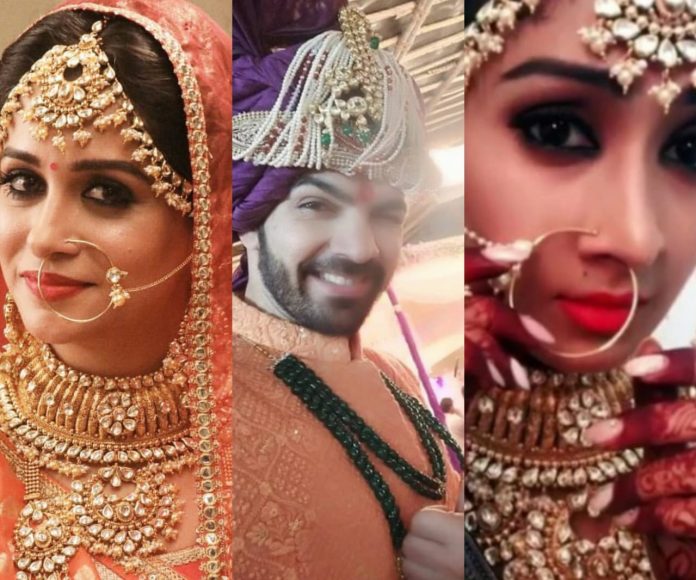 Kahaan Hum Kahaan Tum fans are worried even since the news of Raima marrying Rohit is out!
The show without a doubt is getting a praises from all over the globe for its unique and different story line but the current track is more in talk because in the show ahead, fans are going to witness the bride swap drama which is very common in ITV.
Kahaan Hum Kahaan Tum will witness high voltage drama ahead with Raima sitting in the place of Sonakshi beside Rohit to marry him. Other side, Mahesh will kidnap Sonakshi and later, she will try to rescue herself.
This twist in the show will surely make the fans to sit on the edges of their seat to know who will marry Rohit. But we all know at last Rohit and Sonakshi will only end up taking the wedding rounds and there is nothing very unique in the climax.  
The show is fetching the light for its uniqueness but bride swapping is common in Indian television. Thus, it seems Kahaan Hum Kahaan Tum wedding track is not so rare with everyone knowing the conclusion of this track.
Well, shows actors are trying to make it more suspenseful for the fans with their posts and comments to make them hold their breath till the wedding climax.
Actress Farnaz Shetty who plays the character of Raima in the show on her recent post quoted in a comment section " I will marry Rohit 😈". Take a look!
https://www.instagram.com/p/B4fJ6PCBV5h/
The actress didn't stopped here and after posting her recent picture; actress captioned her upcoming bridal look with " Raima Weds Rohit Sippy ❤️☺️
.
.
.
.
.
.
#raima #wedding #weds #khkt #love #truelove #obsession #bestbride #bridal #beautiful #feeling" 
To which actor Karan V Grover, plays the character of Dr. Rohit Sippy commented 'Oops 🤫' ! Take a look.
What more will happen in the show will be interesting to watch. Your take on Kahaan Hum Kahaan Tum's wedding track? Shoot your views in the comment section below.
Stay tuned with us for more news, spoilers and latest updates.