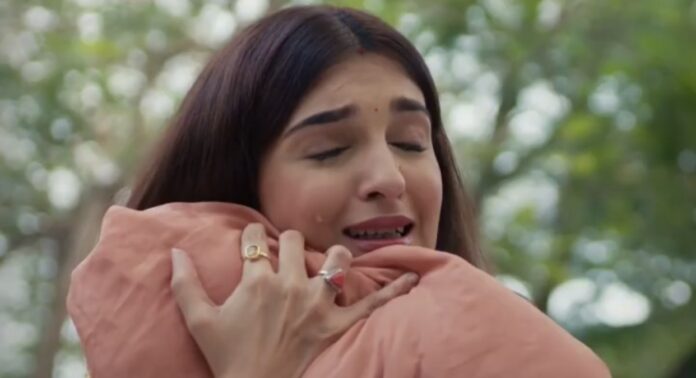 Pandya Store Spoilers, Upcoming Story, Latest Gossip , Future Story, Latest News and Upcoming Twist on justshowbiz.net
Star Plus much loved daily soap Pandya Store is gearing up for more drama in the upcoming episode with Suman and Rishita threatening Anita and making her take the complain back.
In the current story it's seen that Rishita confronts Anita disguised as inspector Durgachandi. Rishita threatens Anita that she has hospital CCTV footage to prove her crime. She arrests Anita and takes to the police station. Prafulla sees police taking Anita and follows them. Anita refuses to come inside the police station and demands to ask to see the CCTV footage.
Rishita gets tensed. Suman tells Rishita to encounter Anita if he refuses to tell the truth. Rishita threatens Anita with a fake revolver. A scared Anita apologizes to Suman. Anita agrees to take her complaint and begs Suman to save her. Prafulla reaches there and tries to reach Anita, but Rishita prevents her. In the meantime Suman takes Anita to the inspector. Anita confesses the truth and Shiva gets released from the jail. Suman hugs Shiva and they share an emotional moment.
Suman slaps Anita. The inspector warns Suman for the same. Suman wants to confront Raavi as well for sending her son to the jail, but Shiva asks Suman to not mention her name as she's closed chapter for him. Rishita reaches home. Dhara hides seeing her.
In the upcoming episode it will be seen that Shiva and Gautam will be in call. Gautam will say to Shiva that Dhara can never kidnap someone's baby. Later Shiva, Suman and Rishita will hear a baby crying sound. Shiva will say that Dhara is in this house. Other hand Dhara will be with baby and will look tensed.
Will Pandyas find Dhara and the baby? Will Dhara agree to return the baby to her biological parents?
Keep checking this space for latest update of your favorite TV shows.