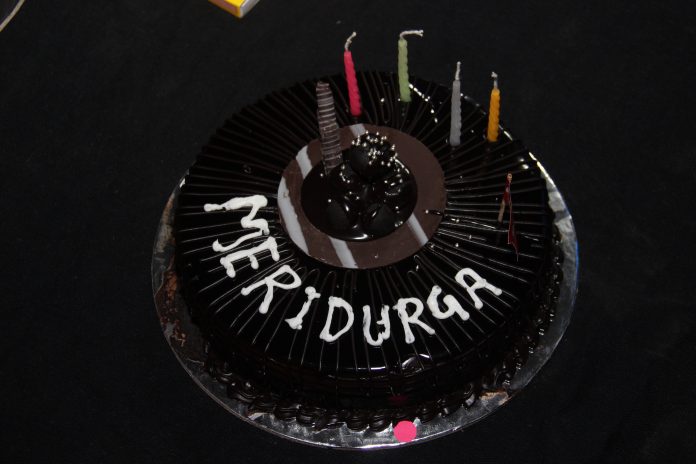 Paperback film's (Ravindra Gautam and Pradeep Kumar) Meri Durga  (Star Plus) first episode screening was kept on the set at Powai on Thursday. Two chocolate cakes were cut. Cake cutting was followed by scrumptious dinner.
[slideshow_deploy id='54986′]
Ananya Agarwal, Vicky Ahuja, Rakhi Vijan, Amardeep Jha, Ashna Kishore, Aishwarya Sharma and writer Raghuvir Shekhawat were present.
Titbits-
Ananya Agarwal was in fun mood and so was Rakhi Vijan
Vicky Ahuja was quite humble when everyone complimented him
Amardeep Jha was seen in a happy mood as usual
Ravindra Gautam got lot of messages and compliments for the first episode
Rakhi Vijan sported happy go lucky smile
The producer duo Ravindra Gautam and Pradeep Kumar attended everyone personally