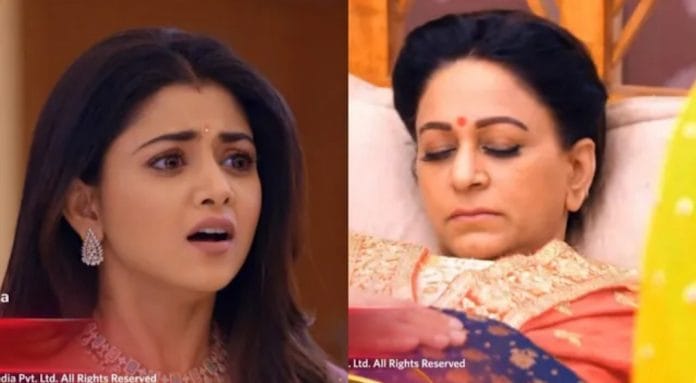 Parineetii Spoilers, Upcoming Story, Latest Gossip , Future Story, Latest News and Upcoming Twist on justshowbiz.net

Parineeti is a popular Colors TV show. This show never fails to entertain its audience with a unique story line. Now, the series focuses on Neeti exchanging Gurinder's medicine.
In a recent episode, we see, Pariminder welcoming Maheshwari and her friends. They thank her for inviting them. She introduces them to family members. Vinitha says to them that Neeti's face is familiar to her. She saw her picture on the front page of the magazine. Parineet hugs her after they praise Neeti. After recognising Parineet's value in the family, Bebe provokes Neeti against Parineet again.
Moreover, Bebe explains her new evil plan to Neeti and forces her to execute it in order to ruin Parineet's reputation. Neeti sneaks into Gurinder's room and exchanges medicine. Gurinder wakes up hearing the sound. Neeti pretends to like to inquire about her health? Gurinder assures her that she is doing better.
Parineet gives the medicine to Gurinder, unaware of the truth. Later, Neeti notices Parineet and Sanju together. She pretends to care for Parineet and helps Sanju to stand straight.
In the upcoming episode viewers will see; Neeti will share with Bebe that Parineet snatched love from her. She doesn't want to see her face either. Bebe will check Gurinder and inform everyone that Gurinder isn't breathing. Neeti will accuse Parineet of Gurinder's state.
What will happen next? When will Parineet reveal the truth to Neeti? Will Parineet find Neeti's secret?
The upcoming episode will answer all our questions and stay in tune with our space for more updates
.