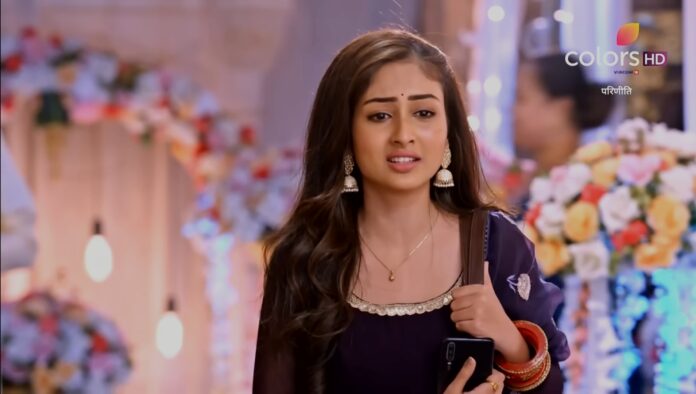 Parineetii Spoilers, Upcoming Story, Latest Gossip , Future Story, Latest News and Upcoming Twist on justshowbiz.net
Parineeti is a popular Color TV show. This show never fails to entertain its audience with a unique story line. Now, the series focuses on how Neeti's life is at stake.
In a recent episode we see: Vishal tried to contact Rajeev and Parineet. He couldn't reach them. Parineet noticed Vishal's missed calls and doubted something was fishy. She called Neeti in tension. Neeti demanded Parineet to meet her asap. Parineet reached the venue. Leo followed her there. He was determined to take revenge on Parineet. He abducted Parineet and pointed a gun at her. Parineet pushed him away, then locked him inside the room.
Parineet informed Rajeev about everything. He assured her to meet her in a few minutes. Vishal and Neeti were arguing with each other. Vishal got frustrated and revealed the truth to her. Neeti held him but he pushed her hand away. Neeti's abdomen hurt.
Parineet and Rajeev reached there on time. They carried Neeti and rushed from there. Vishal felt guilty for his deeds. Leo stopped Rajeev and fought with him.
In the upcoming episode, viewers will see; Rakesh will think that Rajeev doesn't know he is waiting for a chance. He hadn't forgotten Parineet. He will definitely take Parineet from him.
Meanwhile, Parineet will admit Neeti to the hospital. The doctor will reveal to Rajeev that the baby's life is in danger.
What will happen next? When will Parineet reveal the truth to Neeti? Will Rajeev get caught?
The upcoming episode will answer all our questions and stay in tune with our space for more updates.