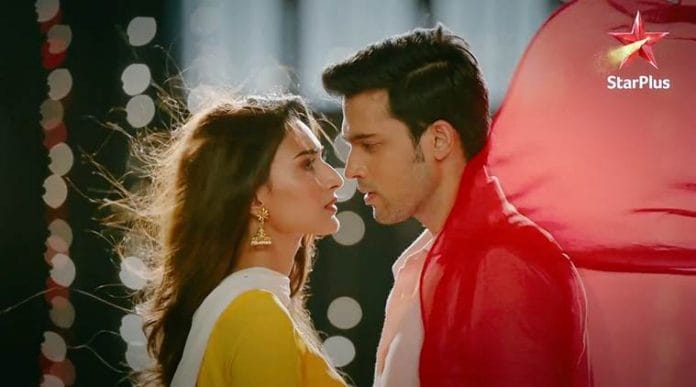 We all love the on and off- screen chemistry of Parth and Erica. The duo together creates a magic.
Ever since Kasauti Zindagi Kay premiered, Erica and Parth as Anurga Basu and Prerna Sharma have impressed their fans with their outstanding chemistry.
The lovebirds of Kasauti Zindagi Kay has given us many romantic and love scene but amid the all the 'Consummation' scene of the duo made the heart to skip the beat!
So here we will take you down to the memory lane of- Anurag and Prerna's consummation scene.
Scene starts with Anurag saves Prerna from Naveen's trap and the duo takes the shelter at the temple. Prerna and Anurag confessed the love for each other at the temple. The duo in front of priest takes the wedding vows.
Afterwards, Anurag and Prerna runs away from temple and takes the shelter at near by place. Prerna waist gets hurt. Anurag touches her waist and Prerna shy away.
Anurag further tries to get closer to Prerna but Prerna stops him. She says  that they are not doing right.
Anurag says to Prerna that within one week they are going to get married thus they are not doing anything wrong. He kisses Prerna all over and the duo finally consummate before marriage.
Anupre consummation moment without a doubt was the hottest so far, as after that day the duos life got twisted and Anurag and Prerna keeps separating and uniting.
check out the video clip!
cr: to the uploader!
Well, in this scene ANUPRE has burned the screens with their flawless performance. The Jodi of Parth and Erica is the most loved Jodi of current times and the duo has also won the best Jodi (popular) award at Indian Telly Awards.
Drop a heart in the comment section if you too love the Jodi of Anurag and Prerna aka Parth Samthaan and Erica Fernandes and this love scene of ANUPRE.
Stay tuned with us for more news, spoilers and latest updates.