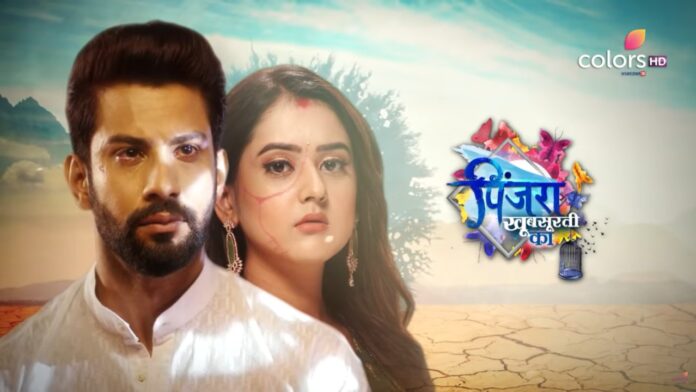 In the daily soap Pinjara, with the constant new storyline has kept viewers hooked to the show, it would be amusing to see how Omkar will win back Mayura's heart!
In the earlier episode Omkar fell unconscious after being slapped and pushed away by Mayura. Neel gets worried seeing Omkar's condition and scolds Mayura for slapping Omkar so hard.
Ashwaria comes to the office of kite event organiser and asks Mayura's whereabouts by showing her pic. He decides not to tell her anything.
When Ashwaria asks again about Mayura and if Omkar inquired about her, the event organisers denies.
Neel starts treating Omkar. Omkar's condition is getting worse. He keeps murmuring Mayura. Neel asks nurse to keep him under observation
Ashutosh asks Neel about accident case patient (Omkar), Neel is about to take him there but suddenly they hear Mayura screaming.
Omkar on other hand gets up thinking about how Mayura didn't recognize him. He starts trying to leave but nurse stops him. Neel comes there says him to stop trying to go out. Then Omkar asks him about Mayura.

Neel explains him how he met her at Narmada ghat and was in coma for 3 months. Neel says she has forgotten major part of her life. Omkar asks what will happen if she recalls those memories. Neel says it may be very dangerous for her. Omkar feels guilty and thinks Mayura felt too much pain because of his mistake. He breaks down completely.
In the upcoming episodes we will see Omkar and Mayura meeting each other in hospital room and talking nicely. Mayura will be seen asking Omkar of they share some connection.
Will Omkar be able to get close to Mayura without triggering her past memories?
Will Neel come to know Omkar's truth?

To know more stay tuned to Pinjara on colors tv and voot app.