This poll is on current jodis of TV who fights with each other in a better way. Every couple married or not fight because of difference of opinion and this poll wants to cover that in a hilarious way. Their Tu Tu..main mein forms the base of their relationship. it shows despite of difference of opinion in so many things, love between them always binds them together. They always find solace in each other's arms.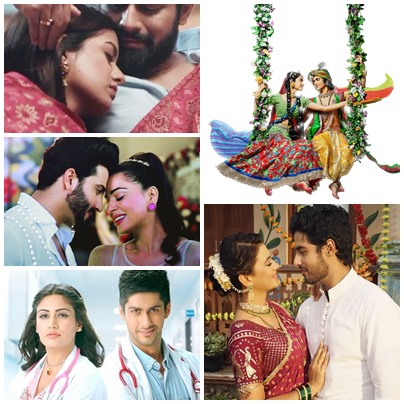 The onscreen couples we have chosen is from the currently running shows. They are – AnuPre, SidIsha, AkshAn, RaNak, PragBir, KaIra, RK, PreeRan, and MishBir. So, vote in your high spirits. Happy Voting!!
Which couple argue better in couple fights in current running shows?
RK (Radha Krishna) (54%, 1,910 Votes)
SidIsha (Sanjivani 2) (34%, 1,205 Votes)
MishBir (YRHPK) (4%, 128 Votes)
AnuPre (KZK2) (2%, 80 Votes)
KaIra (YRKKH) (2%, 61 Votes)
PreeRan (KB) (1%, 41 Votes)
RaNak (Gathbandhan) (1%, 39 Votes)
RoNakshi (KHKT) (1%, 32 Votes)
PragBir (BP) (1%, 18 Votes)
AkshAn (GTNHP) (0%, 17 Votes)
Total Voters: 3,530
Loading ...
For more, Let's Get Bizzin!!