One of the longest running show, Yeh Rishta Kya Kehlata Hai took the leap of 5 years and to spice up the story more show is also witnessing few new entries after the leap, which will bring new twists in the show.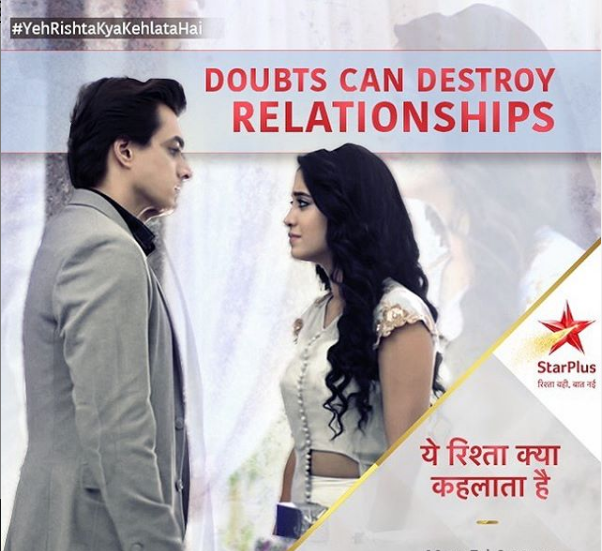 We reported many times, Kaira tasted a bitter separation and the misunderstanding took over their love and trust.
Mihir's presence created trouble in Kartik and Naira's happy space. Though it was not intentionally but Naira's focus towards her work and growing appreciation hurted Kartik's ego and misunderstanding started between the duo.
Naira and Kartik wanted to mend their relation but doubt suppressed the Kaira's love. Naira was happy thinking she is pregnant and arranges a surprise to share the happy news with Kartik. There, after seeing CCTV footage where Mihir and Naira is seen coming out from the same room, shocked Kartik. He goes to confront Naira.
Naira was shocked hearing him and leaves the place. She cries thinking about Kartik and his words. On her way she met with an accident and Kartik receives her death news. Kartik cries out loudly for Naira and regrets his act.
Naira is dead or she is still alive? Well, time will only tell.
5 years leap in the show with a twist!
Kartik's life was shaken, as he never thought his doubts and misunderstanding would pull Naira away from him forever. Manish consoles Kartik and ask him to stay strong as time heals every pain.
Now after the leap, Kartik aka Mohsin khan revealed the upcoming story to the leading daily. He tells the reporter that shooting has started for the upcoming episodes.
After 5 years, Kartik will be a totally different person. He will pretend to be happy for the sake of his family. Though he will miss Naira but members of his family will ask him to forget Naira and move on.
Show will see an entry of Pankhuri Awasthy, who has recently joined the star cast of the Star Plus popular show Yeh Rishta Kya Kehlata Hai. She is playing a character of Vedika opposite to Kartik.
Vedika is Kartik's responsibility for a cause which will be unfolded in the story soon. Otherside, Naira is still alive and Kartik and his family are clueless about the same. Except Suvarna, everyone wants Kartik to marry Vedika and move on in his life.
It seems lots of drama and twist ahead in the show. And surely we can't wait to watch, How Kartik and Naira will meet post leap. Who is Vedika? And why she is Kartik's responsibility? What will be Kartik's decision after family will ask him to marry Vedika?
Love triangle ahead Or Kartik will come to know that Naira is still alive before family will force him to marry Vedika.
So many questions only one answer, keep watching Yeh Rishta Kya Kehlata Hai, mon-fri on Star Plus and stay tuned with us for more news and updates.