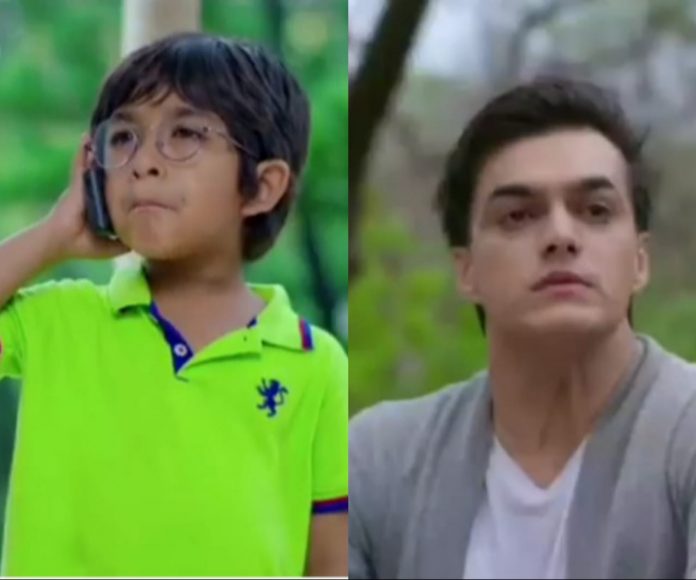 To bring the freshness in the story Star Plus longest running show Yeh Rishata Kya Kehlata Hai witnessed 5 years of leap recently.
Post leap the current track is showing Naira is still alive and she is living in Goa with her son Kairav and Lisa. Naira teaches yoga at the beach side and earns to give a better life to Kairav. She misses Kartik and members of Goenkas' but she decides that she will not go back to them. Here, Kairav questions Naira about his father. He wants to know the name of his father but Naira is avoiding the question.
Otherside, Kartik is still not over from Naira's memory but pretends to be happy in front of his family. He too misses Naira and every time recalls his moments with Naira. Vansh bonds well with Kartik. Vedika stays with Kartik at his house. Her father saved Kartik's life. He gets hurt instead of Kartik and ask a promise from him on the accident spot.
Vedika's father asks Kartik to take care of his daughter, as she has no one along her side. Kartik promises him and brings Vedika home.
Now everyone demands Kartik to marry with Vedika and move on in his life. Though Kartik is not yet ready to move on and soon there will be Dhamakedar twist which will change many things in Kaira's life. The shocking new promo of the show is out too.
As per the promo Kartik and Kairav will meet each other over a call.
In the promo, Kartik comes to the Naira's accident spot and recalls the fb moment. Otherside, Kairav has a mobile and thinks to dial a number. He says to himself if the number will be right then today he will get his father. Kartik receives the call, Kairav address him DAD, which made Kartik stunned.
Check Out!
It seems Kairav will bring Kaira together. This unexpected call by Kairav will bring new twists and turns in the show. It will be interesting to watch how Kartik will meet his son and Naira. Keep watching Yeh Rishta Kya Kehlata Hai on Star Plus.
Stay tuned with us for more news and updates.