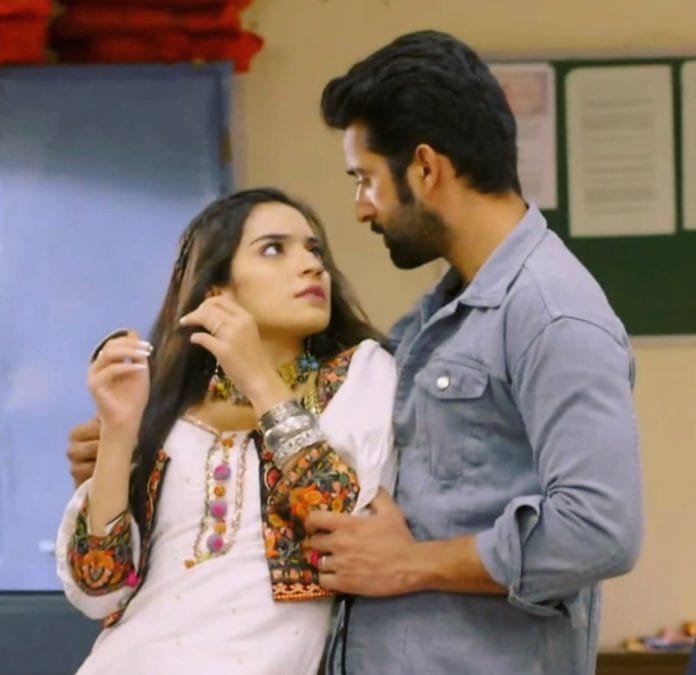 Qurbaan Hua Spoilers, Upcoming Story, Latest Gossip , Future Story, Latest News and Upcoming Twist on justshowbiz.net
This show is turning out to be something else only. Every episode has something new to show the audience. The audience can only guess what is going to be in the next episode and even if they make all the guesses, the makers come out with something else only.
Every episode is fresh with Content, with loads and loads of drama, emotion and story. Every character is panning out really well. Every character is being brought up to the centre stage. This is not at all a typical daily soap that can be termed as boring.
Neel and the family stand outside the house near the stairs to go upstairs. Zain arrives to make fun of Neel and the family. Neel warned him to keep away from the family and especially Chahat.
When Shlok tried to walk upstairs, he tripped and shouted for his mother. Chahat came running hearing him. She then asked the family members to use the stairs inside of the house. She said Vyasji is like her father and she doesn't want him to face this problem of using these stairs.
She allowed everyone except Neel to allow the inside stairs. Neel did not mind this. Chahat woke up next morning and found some delicious paranthas for her in the kitchen. She thought Ghazala must have made them.
Neel came and said that he has made these. Chahat at first refused to eat but later agreed and ate all the paranthas. Neel teased her some more and Chahat kept getting irritated by this.
Next Neel even joined Chahat for yoga exercises. He tells her that he has been doing yoga for the past many years. Neel tells some postures to Chahat and she performs them. Just to be near Chahat, Neel faked cramps in his shoulders and asked Chahat to help. Zain did not like this and asked her to keep away from her. This went on for a little while.
Ghazala tricked Neel into entering Chahat's room when she was taking a shower. Zain tells her that he wanted to take advantage of her. Chahat gets angry on Neel and moves forward to slap him. Neel stops her and says that he loves his wife a lot and hence cannot do anything like this.
So this is what happened in today's episode. Will this plot take a new turn in the story? Will Chahat ever get back her memory? What will happen to Chahat now? What will Neel do next to get Chahat closer to him? How will the family support him in doing so? What has Zain planned for the future? There are a lot of questions to answer from today's episode.
To find all the answers keep watching Qurbaan Hua.