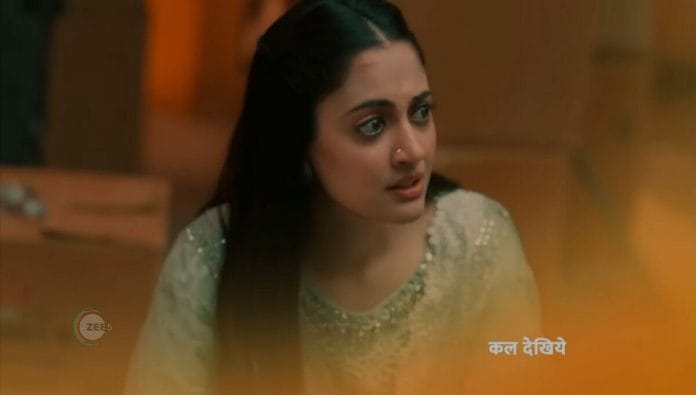 Rabb se hai Dua Spoilers, Upcoming Story, Latest Gossip , Future Story, Latest News and Upcoming Twist on justshowbiz.net
Zee TV's popular show Rab Se Hai Dua stars Karanvir Sharma, Richa Rathore and Aditi Sharma in lead roles. The show revolves around the lives of Dua, Haider and Gazal. The concept is based on polygamy in Islam. Currently, the show is gearing up for interesting twists and turns.
In the previous episode we see; Ravi noticed Hafeez gave a missed call to them. He alerted Dua about it. Dua learnt that Hafeez was in danger and tried to contact him. She regretted sending him alone. She worried about his safety. Eihchaaz beat Hafeez and tortured him for treating him badly. Hafeez's purse fell down while beating him.
Gazal mocked Dua for seeing her state. She used the situation to favour her. Dua warned her not to leave her if something happened to her brother. Gazal appreciated Eihchaaz for his plan. Later, Dua reveals to everyone that she set a tracking device in Hafeez's purse so she can trace him asap.
In the upcoming episode viewers will see; Dadi will stop Dua from taking a risk. Gulnaaz will tell her that she can accompany her. Dua will deny it. Gulnaaz would ask her to take her along with her. Dua will reach the spot. They are shocked to see Ruhan missing there. The goons alerted Eihchaaz on time, so he shifted Ruhaan from there. Dua will learn Kaynaat was in love with Hafeez.
Dua will console Gulnaaz and assure him to find him asap. Later, Eihchaaz will try to contact Gazal. Rugan will gain consciousness. Haider questions Dua but she refuses to answer him.
What will happen next? Will Dua expose Gazal? Will Haider leave the house?
To know what happens next, stay tuned to Rab Se Hai Dua on Zee TV/Zee 5 app and this space.