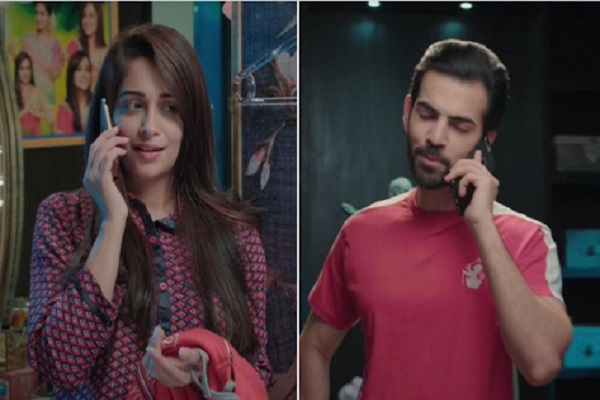 A new promo of Kahaan Hum Kahaan Tum is telecast today which turns the world of its loyal viewers upside down.

As expected, Raima is not good types and threaten Rohit and Sonakshi with knife. She asks Rohit how can he choose Sonakshi leaving her. She also rudely said Sonakshi to go away. However, voiceover says will a promise move Rohit away from Sonakshi.
Watch the promo here!
https://www.instagram.com/p/B3WICgkhVAC/?igshid=1tt8vjm7y2m75

From a segment, it seemed Raima is good human accepting the love of Sonakshi prove to be wrong. Raima is rocking as vamp will all health, strength and spine. As seen in promo, she does everything she could to separate love birds giving them shock of their life.

Fans who hoped after the rumors floated that everything will be aright between love birds are very disappointed. They never imagined that Raima would turn negative in such drastic way. They have locked themselves away from doing any interpretations. Some are hating it while some are loving it. Even more few choose to ignore the track. Although, most fans are sad, few are rejoicing that they get to see an interesting track.
What will happen next? Is Raima negative, or positive? Does she know the whole truth of 26th September night that how Sonakshi failed to save her despite of repeated efforts? Does she have an idea of what Karan did or she is just reacting on half baked truth? Will Sumit find his love in Raina? What Rohit will do now? Will he go back to Raina to save his patient or will there be a way for his heart which is Sonakshi? All these questions keep fans hanging with no clue which makes this track intriguing.

Keep reading this space for more such updates. Keep commenting. Till then, Let's Get Buzzing!!

Video credit : uploader