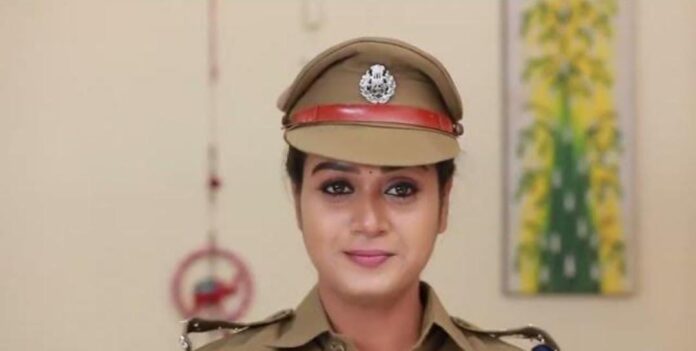 Raja Rani 2 Spoilers, Upcoming Story, Latest Gossip , Future Story, Latest News and Upcoming Twist on justshowbiz.net
Vijay TV's popular show Raja Rani serials never fails to entertain it's audience. Now serial focuses on Sandhya joined in her IPS training. Kavitha is back
In the previous episode we saw; Sandhya accepted Sivagami's condition. Kavitha returned to her home. Paranthaman welcome her. He shared with her that Thenkasi changed after her dad's death. Kavita promised him to fulfil her dad's place. She will rule Thenkasi behalf on her dad.
Paranthaman expressed his gratitude to her. Archana and Adhi planned to use Sandhya's fame to develop their business. Senthil and Jessy rejected their idea. Later, Ravi asked Sandhya to prepare coffee for him. Archana added salt in Ravi's coffee to create rift between Sandhya and Sivagami
In the upcoming episode viewers will see; Sivagami will scold Sandhya for prepared a worst coffee for her. Sandhya will apologize to her. Later, Kavitha will visit Saravanan's sweet stall. She will look down on him for running a sweet stall. She will humiliate him. She will ask him to marry a uneducated girl who suits him well.
Saravanan will give a fitting reply to her. Archana will try to provoke Sivagami against Sandhya. She will give a stern warning to Archana. Later, Sivagami learn from Sandhya that police department arranged a security guard for her. Sivagami will worry for Sandhya's safety.
What will happen next? Will Sandhya become a IPS? When will Archana's truth come out?
Upcoming episode will answer to our all questions stay tune with our space for more update