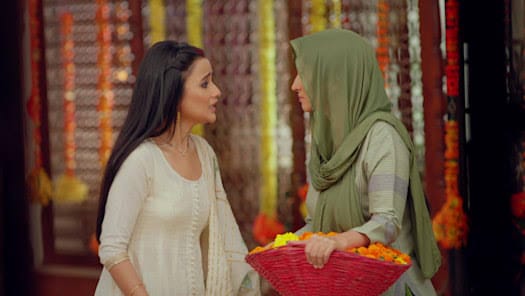 Rajjo: Pushkar's close ones ends his game, Rajjo (Celesti Bairagey), Mannu's (Gungun Uprari) truth wins
Star Plus popular daily soap Rajjo is up for interesting turn around in the story.
Rajjo and Arjun had a face off over allegations, Arjun doubts Rajjo's mental state.
Pushkar manages to convince family that Rajjo is putting false allegations over him.
Not only this, he even proves Mannu wrong as she marks her escape from Pushkar's trap and comes to support her daughter.
Pushkar gets defeated in own game
Pushkar was happy as no one was believing Rajjo and Mannu and even Arjun is standing against them.
Well well, lie has a very short life and here Pushkar's wife Kavita marks her entry.
Kavita unveils Pushkar's ugly truth and how she is tortured by Pushkar all this while.
Kavita even testifies Rajjo and Mannu's truth and finally speaks her heart out breaking the years of silence.
It's the end game for Pushkar now and Arjun is left ashamed to not trust Rajjo again.
Stay tuned for more exciting updates only on entertainment news website justshowbiz.net