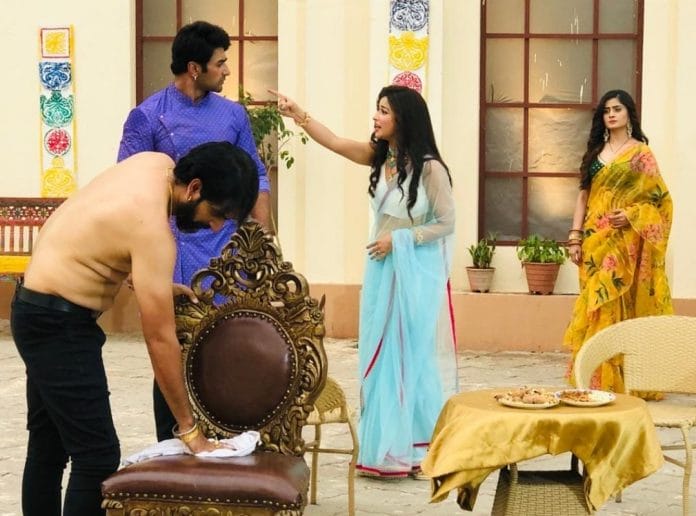 Rakshabandhan Spoilers, Upcoming Story, Latest Gossip , Future Story, Latest News and Upcoming Twist on justshowbiz.net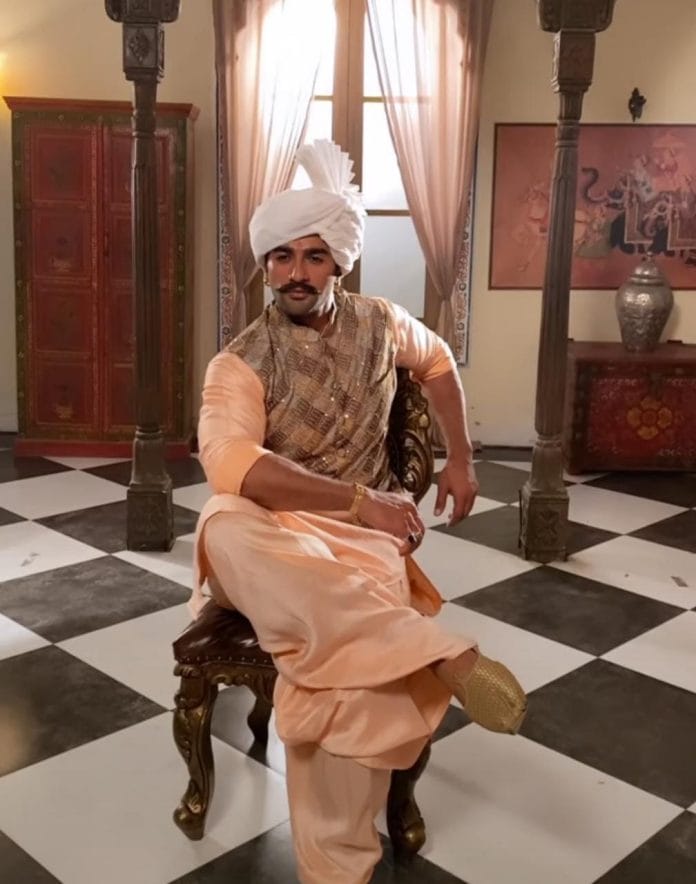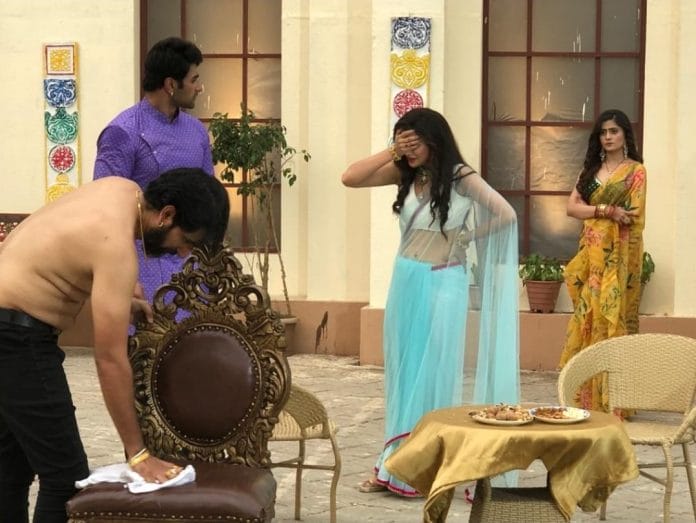 Shivraj of Yash and Mamta Patnaik's "Rakshabandhan:  Rasaal Apne Bhai Ki Dhaal" is leaving no stones unturned to make Chakori and Moong's life a hell. He knows that they were the ones who killed his father Umed and he wants them to pay for it. 
In the latest episode of the show, we saw that Shivraj sends a help to ask for his father's chair, but Chakori doesn't give it. Shivraj tells them that it's his father's chair and he used to sit on the chair and listen to the grievances of the villagers and give them justice. He makes Moong clean the chair.
Later, Kanak and Rasaal too come there and Chakori takes advantage of the situation and accuses Shivraj of disrespecting his elders. Kanak leaves from there angry.
Shivraj then keeps his father's photo on the chair and Rasaal sees all this. She gets teary eyed thinking of Umed. Shivraj then announces that he will keep his father's barsi and pagdi ceremony.
Chakori is shocked hearing this and she imagines seeing Umed in the room. She is not able to believe it and breaks the glass.
Will Chakori plan something evil on Umed's death anniversary? To know what happens next, keep watching "Rakshabandhan: Rasaal Apne Bhai Ki Dhaal".
"Rakshabandhan: Rasaal Apne Bhai Ki Dhaal", produced under Beyond Dreams Entertainment, features Nishant Malkhani, Varsha Sharma, Vaishali Takkar, Farman Haider, Nyrraa M Banerji, Prachi Pathak, Ajay Sharma, Sanchita Bannerjee, Soneer Vadhera, Manish Purohit, Yogendra Nath, Aparna Agarwal, and Anurag Vyas.