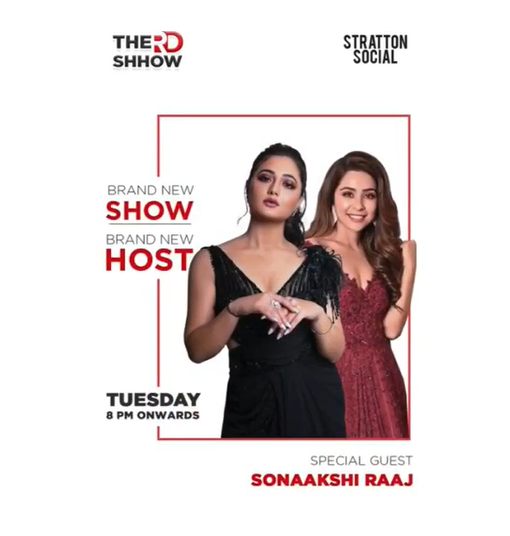 As we know, due to coronavirus, people are locked-up in their homes. So, celebrities are making sure to utilize this time to bond with their family and indulge in productive activities.
Rashami Desai, who is one of the most popular and adorable television actresses, is using the time to do various things. She started her talk show called 'The RD Show' for her fans. The show is hosted on her social media handle, where the actress invites esteemed guests from various fields.
After completing the first season of the show successfully by inviting people like Mrunal Thakur , Luke Coutinho , Sonaakshi Raaj and RJ Maliska who are superbly talented and influential people in their respective fields , she announced that there will be a second season coming up soon.
The first guest on the RD Show season 2 would be from music industry and it would be none other than Jubin Nautiyal.
Jubin Nautiyal is one of the most popular name in the music industry. He is the voice behind songs like Zindagi Kuch Toh Bata, Ek Mulaqat , Kisi Se Pyaar Ho Jaye and even the recent hits Tujhe Kitna Chahne Lage from Kabir Singh and Tum Hi Aana from Mar Javaan. Rashami will go live with Jubin on 25th April , 7pm onwards and it will be definitely interesting to see two amazingly talented people talk with each other and influence their fans.