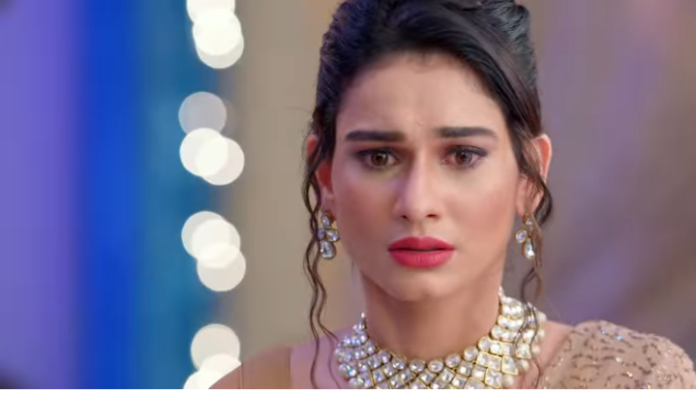 Pavitra Bhagya Spoilers, Upcoming Story, Latest Gossip, Future Story, Latest News, and Upcoming Twist

Colors TV newly launched show Pavitra Bhagya manged to grab viewers attention on its first day of it's launch with its unique storyline. The show focuses on the lives Reyaansh, Pranati and Jugnu and the change in equations in their life. As its reported earlier Dadi asks Reyaansh to induce hate in Jugnu for Pranati shocking him. Now it will be seen that Reyaansh decides to carry out Dadi's orders out of jealousy.

In the previous episodes it's seen that Pranati and Jugnu breaks down after getting humiliated by Mallika and Dadi. Archit in video call cheers up Pranati to lift her mood and Pranati smiles hearing it. Reyaansh fumes in jealousy hearing their conversations and leaves. Later Dadi says that she don't want Pranati in the house and asks him to induce hate in Jugnu for Pranati to separate Jugnu and Pranati.

In the upcoming episodes it will be seen that Reyaansh out of jealousy on Archit decides to hurt Pranati by separating her from Jugnu. He shows real care for Jugnu which results in her slowly getting away from Pranati. He sends her off to enjoy the day without Pranati's knowledge. Archit informs Pranati about Jugnu not in school and Pranati rushes there to witness Reyaansh. She understands its Reyaansh's plan and bursts out at him.

Will Reyaansh's jealousy cost him Pranati and Jugnu's love? Will Reyaansh really separate Pranati and Jugnu?

All these questions will be answered in the upcoming episodes.

To know what will happen next in your favorite show Pavitra Bhagya , stay tuned to this space.