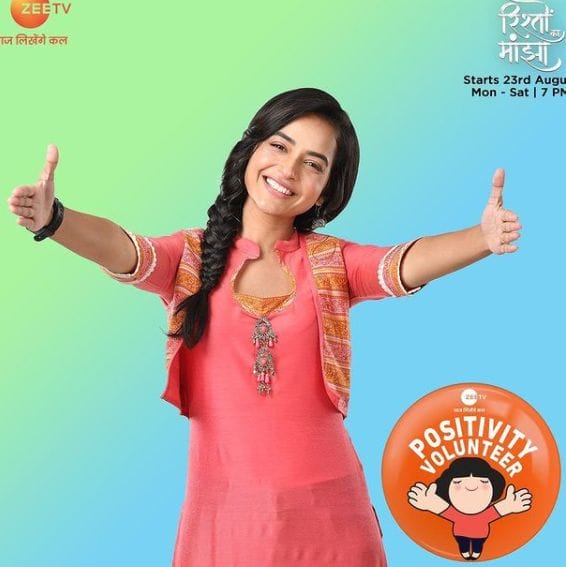 Rishton Ka Manjha Upcoming Story, Spoilers, Latest Gossip , Future Story, Latest News and Upcoming Twist on Justshowbiz.net
The episode starts with Mohan is about to drink the poisonous cold drink but Diya throws away the glass. She pleads him to not take this step. Mohan says he is jobless, even his brother left him. He lost his respect. Diya says they will find another solution of it but suicide is not the solution. Mohan says he wants Diya to get married to whoever he wants. Diya agrees and says she will marry that person whom Mohan will approve. She won't question him.
Arjun tells Deepika to give food to him but she asks him for whom he bought the sports shoes. Madhuri asks what's the need. Arjun says why they are making it a big issue. Diya is a badminton player but she doesn't have shoes so he bought for her. Niharika says he is getting married to Tina and Diya should not come between them. Arjun leaves ignoring them. Later Madhuri and Deepika serve food to Arjun and he praises the dishes. Madhuri looks upset. Niharika says she has to inform everything to Tina. Arjun thinks Diya has brought back his old self who was confident.
Arjun waits for Diya in morning and is about to leave but Diya rushes to stop him. She comes in front of his car. Arjun comes out of his car and gets angry. He says she is five minutes late and now he won't train her. She has no discipline. Diya gets emotional and Arjun forgives her saying this is her first day so he is giving her last chance. Diya reveals she won't play badminton anymore. She came here to thank him for his help. He doesn't need to train her. Arjun looks at her.
Sadhna arrives and Mohan asks her to give proposals for Diya again. Sadhna says she has one marriage proposal for Diya. She calls one guy inside the house. She says his name is Ajit and he is a businessman. Mohan greets Ajit and Sadhna says he lives in the same locality and he likes Diya. Sadhna tells Mohan to not delay for the marriage. Arjun questions Diya why she irritated him when he told her to leave badminton. But she is saying opposite. What happened overnight that she changed her mind. She doesn't want to end the corruption now? He says he wasted his time behind Diya. He is about to leave and Diya says she is going to get married soon. Mohan is worried for her marriage so she can't refuse now. Diya says it's the end of badminton for her. Arjun says after marriage also she can continue to play badminton and can become a champion. Diya says after marriage its not possible.
Mohan approves Ajit for Diya and decides to fix the marriage date in October. Ajit says he will ask his parents to come to see Diya. Mohan tells Meera to call Diya. Meera enters room and gets worried thinking where did Diya go in early morning. Mohan asks her about Diya but Meera lies that Diya is taking shower. Mohan asks her is she lying.
Episode ends