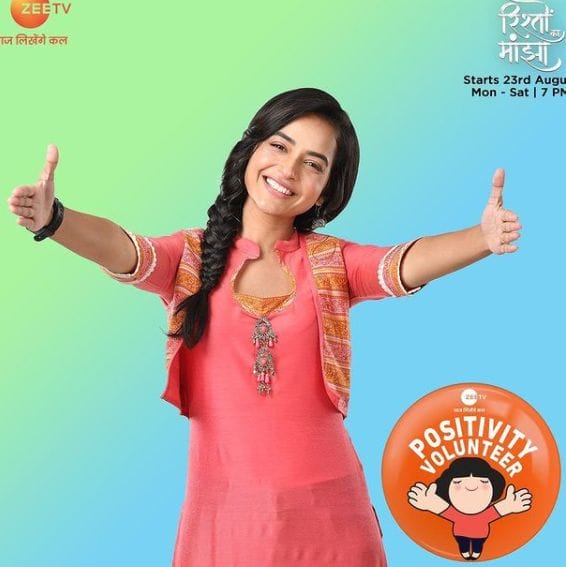 Rishton Ka Manjha Upcoming Story, Spoilers, Latest Gossip , Future Story, Latest News and Upcoming Twist on Justshowbiz.net
The episode starts with Diya sprinkling water on Arjun's face. Arjun gains consciousness and asks everyone to leave from there. Diya scolds him for rash driving as anyone would have got hurt. Arjun asks everyone did I hit anyone here? If not then shut your mouth. Diya gets surprised and asks did he argue with his family and then drove the car at full speed? Or is this because of any girl. Arjun checks his car and shouts at her. He tells her to keep quiet. He gets his bhabhi Deepika's call who tells him to attend his father Amitabh's birthday party but Arjun mockingly says his father will like it more if he doesn't attend it. Diya says she is late because of Arjun thus he will give her lift to stadium. She mentions Karan Mathur's name. Arjun recalls his badminton practice with Karan. Karan challenges him saying he will destroy Arjun. Diya brings first aid for Arjun and applies medicine on his wound. Arjun gets ready to give her a lift.
Arjun's mother Madhuri asks Deepika, is Arjun coming. Deepika says she is not sure. Niharika comes downstairs and criticises the decorations and calls it middle class. She says change the flowers immediately. She also says Arjun won't come to the party. Amitabh also comes and says Arjun likes to humiliate his own father. Niharika talks about Tina and Arjun's marriage. It will benefit them. Kush says to Niharika why is she suddenly showing concern to Arjun as she was not there to support him when he was depressed because of the incident. Madhuri says they should not talk about to marriage to Arjun right now. Amitabh says he will announce Arjun's marriage with Tina in the party. Diya finds it difficult to open the seat belt. Arjun comes out of the car and teases her saying tournament is over. Diya asks for help and panics. Arjun tells her to keep quiet. He helps her and she leaves for the tournament. Arjun asks her about the cycle but she doesn't listen. Arjun recalls how he faced humiliation in front of media and he shouted that he didn't use drugs. Someone is framing him. But one of them threw black ink at his face. Karan saw that and left. Guard tells Arjun to move his car as Karan is going to come.
Diya reaches stadium and Monica taunts her. Host asks Diya will she play badminton in this get up. Diya says she always plays like this in casual clothes only. Diya looks determined to win the game as she wants to take revenge from Monica for her father's insult. Arjun sees Karan's arrival and says he won't spare him today.
Daadi objects to Amitabh's idea but Niharika says Arjun needs to get married else he will keep blaming his family, his father for his downfall. A girl can only control him emotionally. Deepika says Arjun is not like that. What happened to him was unfortunate and Kush supports Deepika saying someone framed Arjun as its obvious he can never use drugs during matches. Kush adds Amitabh should give Arjun moral support. Amitabh adamantly says he always thought about family's good and Arjun's marriage will happen at any cost. Tina arrives and Niharika gets happy seeing her. Arjun buys a sharp knife and looks at it attentively. He remembers Karan.
Episode ends