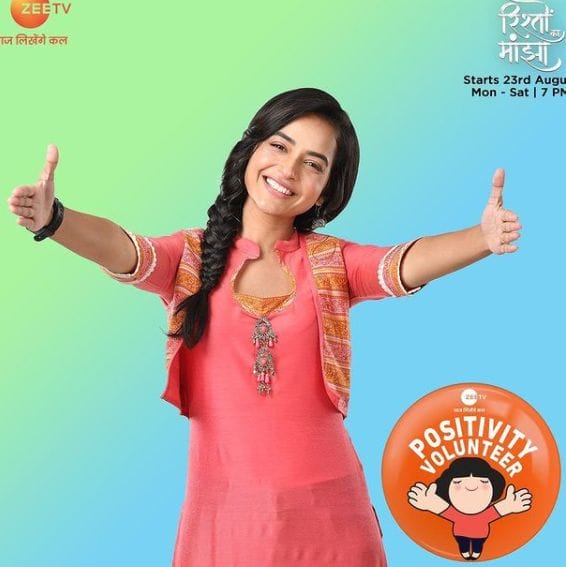 Rishton Ka Manjha Upcoming Story, Spoilers, Latest Gossip , Future Story, Latest News and Upcoming Twist on Justshowbiz.net
The episode starts with Arjun reaching Academy and gets surprised seeing the tight security. He says no matter what he will enter stadium for sure. Karan can't stop him. Someone says after Jamshedpur incident Karan took extra precautions. Arjun wears a cap and looks here and there. Diya tries to go inside but guard asks for ID card. She shows one different card to him and tells she won a badminton match in Jamshedpur. Guard allows her. Karan arrives by car and media people cover him. Diya tries to reach him but fails. She thinks Karan is busy so she goes to enquiry area to ask about him.
Arjun crosses a gate and makes sure noone watches him. Diya asks a person about the enquiry office. She calls two people and they tell her if she is a badminton player, she should wait in stadium. Diya says she won a match and she really needs a job right now under sports quota. They taunt Diya saying why she is behind job. She should work hard for Olympics. Diya says she is passionate player but she is in need. They make fun of her saying here she has to compete with toughest players and later they ask for three lakhs from her to become eligible. For membership she can add two more lakhs. Diya gets shocked to hear that. She says she will get a job as she is deserving, she won't offer money. Those people tell her to leave and Diya gets hurt. She recalls Arjun's words.
Arjun asks someone about the foundation day and somehow manages to get inside the Academy. He says now Karan will see what happens to him. Karan tells his men to check the security again and says ministry people will be present today so no negligence will be accepted. Niharika tells Kush to take her to shopping. She wants to look good during her anniversary. Amitabh talks to Mr Khurana and decides to attend the foundation day event. He says due to Noida project he has to be careful. He suddenly recalls Arjun told about action movie in morning. He doubts that Arjun is going to create a scene in Academy as its foundation day and Karan will be there too. Amitabh calls Madhuri and tells her to call Arjun right now as he might have planned something dangerous. Arjun thinks why Madhuri called him. He picks it up and lies to his mother that he is watching football match. Madhuri asks him whether he is lying. Arjun says he will call her later, match is getting interesting. Madhuri informs Amitabh that Arjun is not in Academy.
Diya thinks some people here ask for money from players. Which is not acceptable. She thinks she has to talk to Karan regarding this. He will take action for sure. Monica comes there in the meantime and gets surprised seeing Diya there. Diya and Monica look at each other. Monica asks her what are you doing here. Diya recalls how Rajkumar fired Mohan.
Episode ends