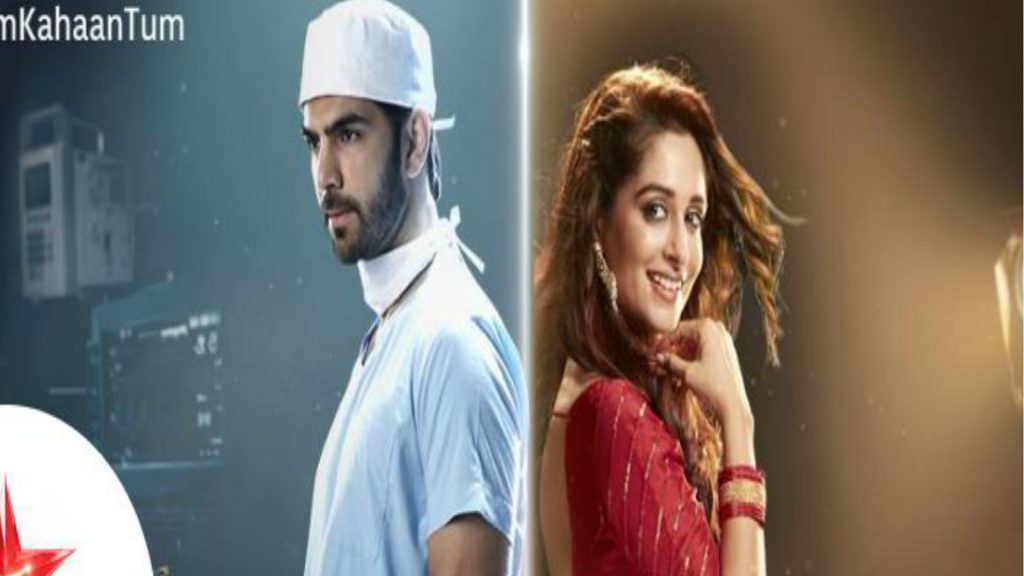 We updated you about the recent events going on in Rohit and Sonakshi's life in "Kahaan Hum Kahaan Tum" here:
https://www.justshowbiz.net/spoiler-alert-rohit-to-humiliate-sumit-in-kahaan-hum-kahaan-tum/
So far in the episodes of "Kahaan Hum Kahaan Tum" it is seen that Sumit has halted shooting. Now he has been discussing about modifications in the script with a boy. Netra eavesdrops the whole conversation. She asks Rohit (played by Karan V Grover) about his plan.
Veena and Sukhmani are seen worrying over Rohit and his habit of worrying over small things. They obsess over how even now he was worried about Sonakshi (played by Deepika Kakkar Ibrahim) and her anger.

Sukhmani tries to diffuse the tension later and consoles Veena that everything will get better eventually. Sukhmai talks about his husband and how he used to take care of her always. She gets heavy hearted thinking about him. Veena tries to cheer her up.
Meanwhile, Rohan planned to take Tanya out for a dinner date but Tanya refuses. She asks him to enjoy with his friends and tells him she would rather stay at home with Deepa.
Here at hospital, Sumit flirts with a female junior artist and promises to take him to producers looking for fresh faces. After a moment, to Sumit's shock the girl turns out to be a boy dressed as female nurse. The entire unit bursts in laughter leaving Sumit humiliated and breaking the ice between Sonakshi and Rohit for a bit. Sumit assumes it to be Sonakshi's prank and threatens her but just then Rohit confesses that it was him behind the practical joke.
Rohit assumes that everything must be fine after the trick scene. He gives Vimmy's brother's wedding invition card to Sonakshi who then makes it clear that nothing can be fine between them.
Sonakshi is happy to find see Pari on the front page of newspaper and shares with her family. Sumit decides to seek revenge from Sonakshi and Rohit. So, when he gets a call to judge Pari's fashion show, he agrees.
Now in the upcoming episodes, Sonakshi will get a surprising offer. Here, Suman will ask Sonakshi to perform in Pari's function for 12 Lakh. Meanwhile, a desperate Rohit will make a mysterious phone call. Later, a dispute will arose between Suman and Sonakshi which will leave Pari in tears .
It will be interesting to see what happens next in Sonakshi and Rohit's life.
For more such updates watch this space.