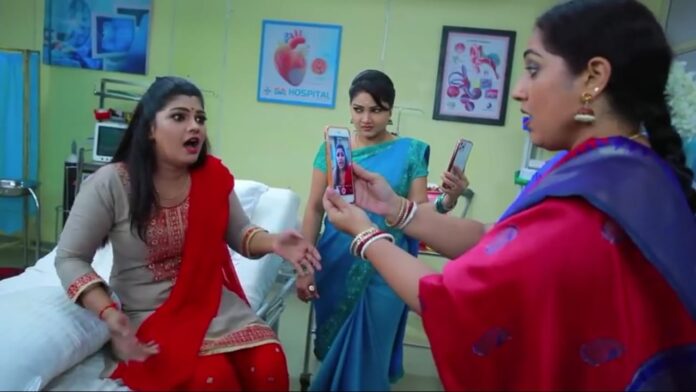 Sun tv fame Roja serial never fail to entertain its audience since the first day, is now gearing up for further drama.
The story of this show revolves around Arjun and his family then Anu whom entered into their house as shenbakam daughter . Now they are focusing on Roja pariharam pooja and Aswin hospitalized scene. Anu trapped Roja in that plan and got arrested How they gonna face the new problem and tackling it.
In the previous episode Roja signed in the form with Arjun help, Annapoorna insulted Roja. Kalpana supported Roja. Arjun called Roja and teased Anu. He complained to her about Balu and Annapoorna. Kalpana and Roja planned to punish Anu for fun.
In the latest episode Kalpana and Roja planning to trap Anu. Anu eating Kalpana handmade food. Roja send everyone then and lies to Anu that she mixed the poison in her food. Anu pleading to Roja to save her. Kalpana and Roja refuse to help her. Arjun ask Anu to confess the truth or die. Anu confessed the truth to them Kalpana recorded it. Roja and Kalpana reveals to Anu that they lied to her.
What will happen next? Will Roja can able to get her rights in the house or Anu will snatch it from her? Upcoming episode will answer to our all question stay tuned with our space for more updates