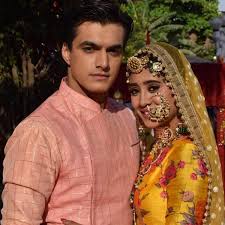 Rajan Shahi's Yeh Rishta Kya Kehelata hai has always given beautiful, unexpected Kaira (Played by Mohsin Khan and Shivangi Joshi) Romantic Tracks.  Mohsin and Shivangi's offscreen bond makes their reel chemistry sizzling. That is what the fans love about Kaira. In the current scenario where fans are eagerly waiting for a romantic scene of their beloved couple, we bring you fans a revisit to all the lovely romantic scenes thats all-time favourite of you all. For a special touch to our article we are bringing you video edits with all the favourite moments.
Few of these amazing mind-blowing romantic moments of Kaira were-
Kartik's proposal in Switzerland.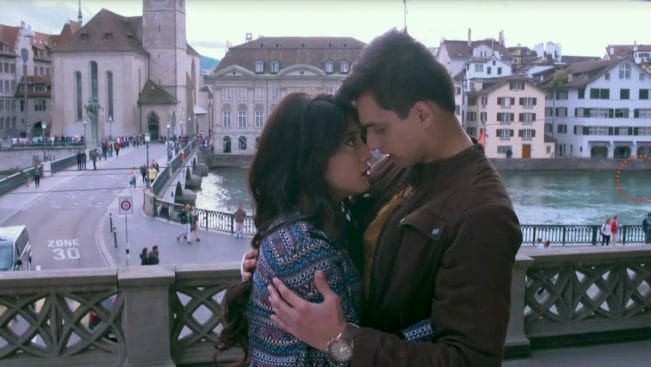 Kartik who started Naira from the beginning. In Switzerland we see beautiful Kaira moments, dream sequences and song sequences. To add the cherry on top , just before comming back, Kartik went on one knee( this time in reality) and confessed his love for Naira. This took the whole Kaira fandom by surprise. Though the result of the confession was hearing a no from Naira but still the moment was filled with romantic words and full of feelings.
First kaira millan
 
After lot of struggle this was the first time both thought to confess their love. Naira who said no in switzerland was ready to say the 3 magical words. She took the initiative to decorate a place. She did face a big challenge when all her decoration was ruined and on the other hand Kartik was looked in a changing room. But finally they met and this time Naira confessed how much she loves Kartik. This was officially the first date and first proposal of Kaira. Kartik also made Naira wear a princess ring. This ring trended in the fandom as many fans tried to buy the princess ring.Fans still celebrate the anniversary of this millan and cherish this moment.
Kaira Vivah.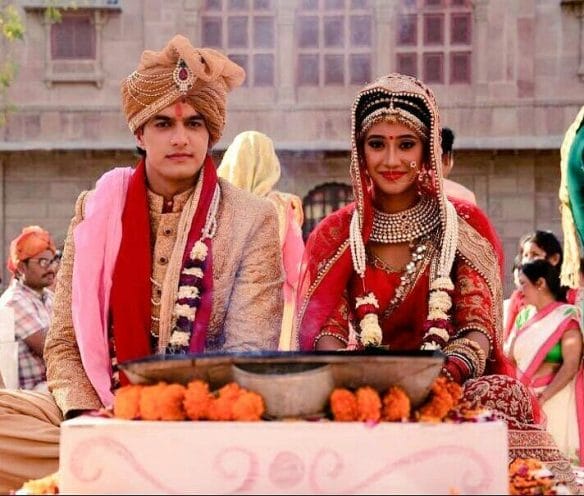 Kaira wedding was a grand one. The whole team went to Bikaner, Rajasthan. All the fans felt that there was a wedding in there house. All the functions whether it be tilak, sangeet, mehendi, haldi , shaadi everything had lots of Kaira romance in it. Coincidently Kaira's wedding day was near to Valentine's day. They had a destination wedding and on their way they celebrated valentine's too. Each and every rasam of their vivah was filled with emotions and love. Fans have shed tears when it was Naira's bidaai. Personally fans love the sindoor rasam. While another emotional part was , kanyadaan, where Naira had tears in her eyes and then kartik wiped it. The vivah was a heart touching event which went on for 3 months on a stretch. This was the biggest wedding in the Indian Television!
To make you relive the Kaira Vivah we bring you this amazing Kaira Vivah Album, a beautiful VM.
Kaira's romantic night after marriage.
Kaira had to face many challenges right after the wedding. The major change was Kaira shifting to a flat away from family. Due to all these drama their consummation night was delayed for quite a while. Then finally the day came when there was this sizzling hot scene where Kaira's amazing chemistry was clearly visible. First time, Kartik initiated it but as Naira was not comfortable so he dropped the idea. Next day, Naira decorated their room and planned a surprise for Kartik. Naira and Kartik wore amazing white co-ordinated outfit.
We have a amazing treat for you in the form of VM where their consummation night scene is present. Enjoy!
Kaira in Greece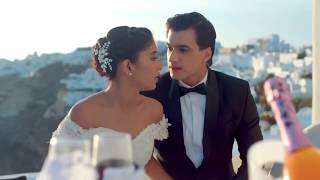 Kaira in Greece kept all the fans on the edge of their seats as after Kaira marriage it was the first time this duo went for an outdoor shoot that too to Greece. Kaira started i Greece by potraying that they dont know each other. Which created suspense among the viewers. There was a Kaira wedding church style which happened in Greece too. All these components made Greece trip of kaira full of fun.
We look forward for more such cute and hot romance of Kaira. Kaira fans. let us know in comments which one of these is your most favourite!