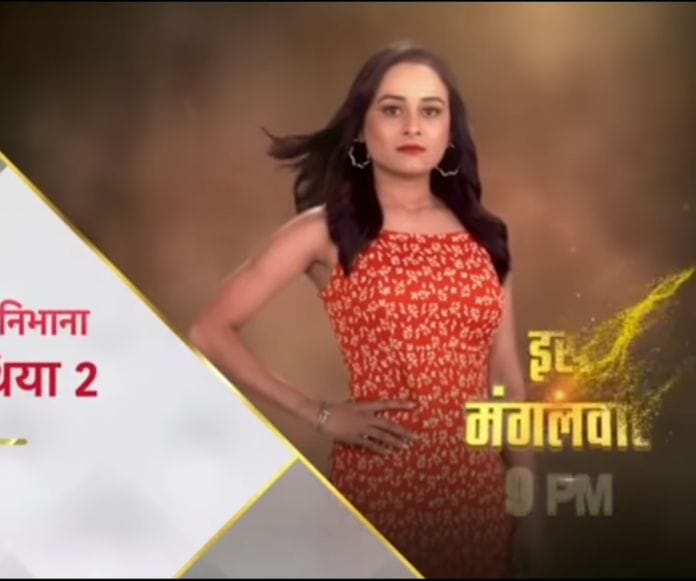 Saath Nibhana Saathiya 2 Upcoming Story, Spoilers, Latest Gossip, Future Story, Latest News and Upcoming Twist, on Justhowbiz.net
Episode begins with Surya tells Gehna that she is his strength and he wants her to support him on his first day at office. He adds that he needs her. Sarika comes there and teases him for getting ready very well. She tells him that Suhani told to feed him curd with sugar because it's his first day at office. On the other hand, one lady wearing veil prays to God. Suhani reaches that temple. That lady gets shocked seeing Suhani there and hides from her. Suhani wonders that who called Gehna there. Vermillion falls on that lady's face.
Surya refuses to eat curd with sugar. Sarika forces him to eat. Gehna doubts her. Sarika is about to feed Surya but Gehna forcefully make Sarika eat it. Sarika tells her that it was for Surya. Gehna tells her that curd is cold and Surya is not allowed to eat cold things. Surya and Gehna leaves from there. Sarika worries that what will happen now.
Suhani tells herself that she has not found anyone yet and leaves the temple. Beggar lady begs from Surya. He gives money to her. She blesses him and Gehna. He tells Gehna that now good things will happen to them. She thinks that she has to reach the temple to find out the secret. She tells him that she prayed for him so she has to visit temple. He tells Driver to stop the car near the temple. He drops Gehna in the temple and leaves for office.
Gehna enters the temple and feels like she will get answers for all of her questions today. Meanwhile that lady leaves the temple. Surya asks Driver to return to temple. He tells Sudeep to postpone the meeting for 30 minutes. He is about to meet with an accident and asks Driver to turn the car. The car hits that veil lady. Surya helps her to get up. She gets emotional seeing him. He tells her that he will take her to the hospital. He asks her that if she is fine. She loses her consciousness.
Sarika asks Suhani to scratch well. Suhani tells Servant to bring ice and medicine. Sarika tells her that it's itching so much. Gehna sees everything. Shreya tells her that they mixed something in curd to stop Surya from reaching the office.
Surya brings that veil lady to his house. Gehna sees her and realises that the latter only called her to the temple. Surya tells Gehna that this lady got hit by his car and asks her to help that lady and he goes inside to pick the call. That lady tells Gehna that they can't talk now because Suhani knows her. Suhani comes there and notices that veil lady's bangle. She gets a glimpse of her past. That veil lady leaves the house and Gehna follows her. Suhani orders guards to follow them. Surya explains Suhani everything about an accident and veil lady. He wonders that where Gehna went.
Episode ends.
Precap – That veil lady tells Gehna that she is Surya's mother.
Click to read
Saath Nibhana Saathiya 2 6th May 2022 Written Update: Suhani receives Gehna's note