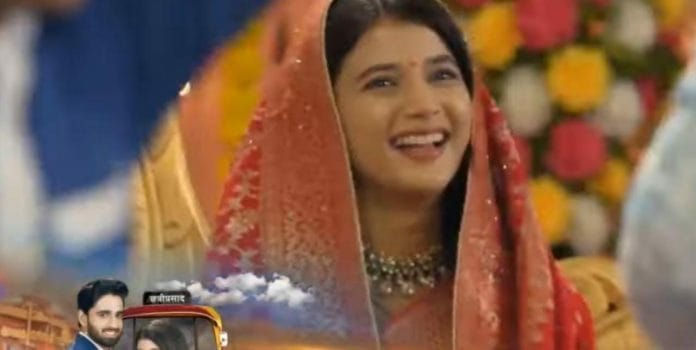 Saavi Ki Savaari Spoilers, Upcoming Story,
Gossip , Future Story, Latest News and Upcoming Twist on justshowbiz.net
Colors TV show Saavi Ki Savaari features Samridhi Shukla as Saavi and Farman Haider as Nityam in the lead roles. This is the story of the girl who drives auto to lead her family. Now, Sonam decides to kill Saavi so it will be interesting to watch that what going to happen in the future episodes.
Earlier its seen that, Thasvi and Ananya fought for baby's appearance. Vedika stopped their fight and said that baby will be like both Nityam and Saavi. Nityam saw Saavi working in the kitchen alone so he made everyone work in the kitchen.
Saavi and Nityam argued that whose photo they should hang on the wall. Vedika hang  Nityam and Saavi's photo. Saavi did exercise on Nityam's behest. Vedika made Saavi clean the floor. Saavi cried seeing baby dress. She told Nityam that soon small baby will enter their life.
Sonam kept pillow in her stomach and looked at herself in the mirror. She told Raksham that she want to become a mother. Raksham told her that her dream won't get fulfilled. Nutan brought the sweater which she stitched for the baby.
Sonam burnt it without anyone's knowledge. Vedika decided to celebrate Saavi's baby shower ceremony. She and Nutan noticed the burnt sweater. Sonam hired a goon to kill someone.
In the upcoming episode, a goon will keep a knife on Saavi's neck on her baby shower ceremony.
What will happen to Saavi? Will Saavi's baby be harmed? Who will save Saavi?
All these questions will be answered in the upcoming episodes.
To know what will happen next in your favourite show Saavi Ki Savaari, stay tuned to this space.