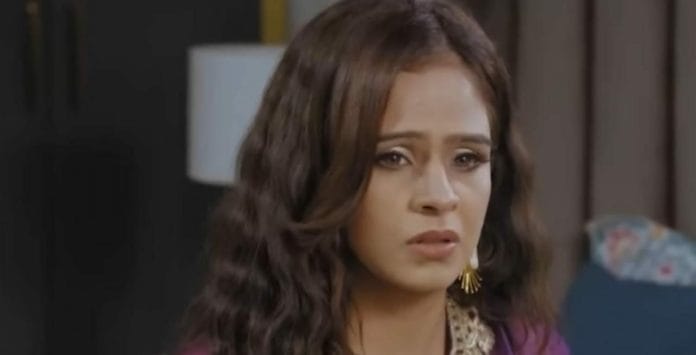 Saavi Ki Savaari Spoilers, Upcoming Story,
Gossip , Future Story, Latest News and Upcoming Twist on justshowbiz.net

Colors TV show Saavi Ki Savaari features Samridhi Shukla as Saavi and Farman Haider as Nityam in the lead roles. This is the story of the girl who drives auto to lead her family. Now, Saavi learns that Sonam hired goon to attack Nityam so it will be interesting to watch that what going to happen in the future episodes.
Earlier its seen that, Ratna asked Sonam that if the latter mixed anything in the prasad. Doctor told Nityam to take care of Saavi and left. Saavi told something to Vedika. Vedika revealed that Nityam is going to become a father. Dalmias got happy and celebrated it. Nityam got emotional. Sonam broke the glass in anger and went to her room. She said Saavi can't give heir to Dalmias first, so she has to do something.
Raksham asked her about her hand injury. She lied to him that she broke the glass by mistake and came to her room to not ruin Saavi's happiness. She told him that she deserves to become a mother too and they can become like before. He told her that he can't forgive her. He treated her hand injury and left. She told herself that Raksham has to forgive her.
Next day, Nityam and Vedika took care of Saavi. Sonam made halwa for Saavi. Vedika tasted the halwa and then she let Saavi eat halwa. Sonam thought Raksham won't deny in front of his family. She said everyone is not lucky to become a mother and went to her room.
In the upcoming episode, Razak will inform Saavi that Sonam contacted the goon who is behind garage attack. Saavi will ask Sonam that how could the latter try to kill Nityam. Raksham will come there.
Did Raksham heard everything? Will Saavi expose Sonam?
All these questions will be answered in the upcoming episodes.
To know what will happen next in your favourite show Saavi Ki Savaari, stay tuned to this space.