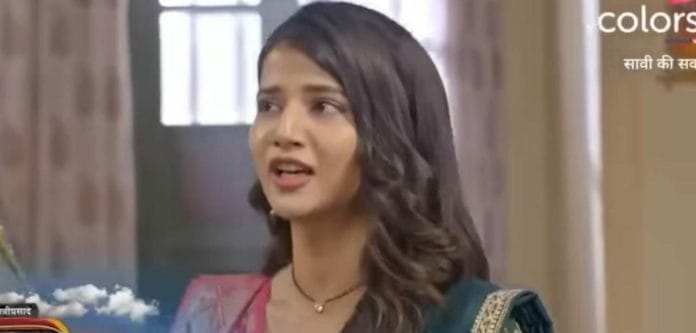 Saavi Ki Savaari Spoilers, Upcoming Story,
Gossip , Future Story, Latest News and Upcoming Twist on justshowbiz.net

Colors TV show Saavi Ki Savaari features Samridhi Shukla as Saavi and Farman Haider as Nityam in the lead roles. This is the story of the girl who drives auto to lead her family. Now, Saavi learns the truth of Sonam so it will be interesting to watch that what going to happen in the future episodes.
Earlier its seen that, Sonam tried to insult Saavi by talking about Nityam's profession. She learnt that Bhura did her job. Saavi learnt about Nityam's accident. Sonam thought her intention was destroying chatriprasad only. Saavi was about to leave the house but stopped after seeing Nityam. Nityam revealed that he was about to meet with an accident but one auto came in between him and tempo. He ignored Vedika and went to his room.
Saavi informed Nityam that she told Vedika to stay in Dalmia house to bring Raksham to the right path. Sonam told Vedika that she can't tolerate the latter's insult. She claimed that even Raksham don't treat Vedika like this. She said that they should leave. Nityam came there and called Vedika as maa. And he apologized to her.
In the upcoming episode, Nityam will say that he is incomplete without Saavi. Later, Saavi will ask Sonam that what is the latter's problem. Sonam will reveal that he hate Saavi. She will threaten to ruin Saavi and Nityam's life. Saavi will promise to take everything which Sonam snatched from her.
What will be Saavi's next move? Will Saavi tell about Sonam's truth to Nityam?
All these questions will be answered in the upcoming episodes.
To know what will happen next in your favourite show Saavi Ki Savaari, stay tuned to this space.