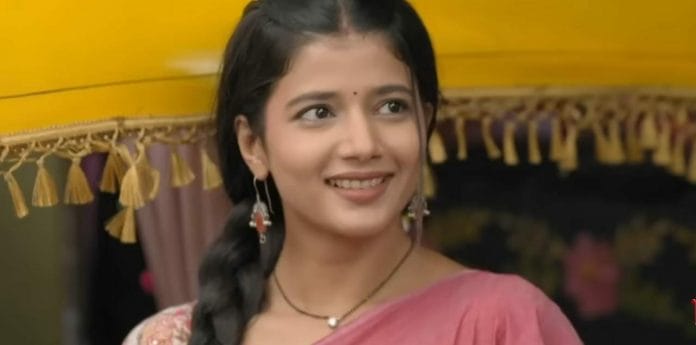 Saavi Ki Savaari Spoilers, Upcoming Story,
Gossip , Future Story, Latest News and Upcoming Twist on justshowbiz.net
Colors TV show Saavi Ki Savaari features Samridhi Shukla as Saavi and Farman Haider as Nityam in the lead roles. This is the story of the girl who drives auto to lead her family. Now, Nityam drives auto to earn money so it will be interesting to watch that what going to happen in the future episodes.
Earlier its seen that, Saavi got shocked seeing Nityam. Sonam created a scene and crowd surrounded them. Saavi left from there. Sonam told Nityam that she saw a rude woman auto driver. Saavi got into an argument with customer. Nityam came there and slapped customer. He drived auto to home. He yelled at Saavi for lying to him. Saavi told him that she just hided the truth like how he hided from her that he did not get job. She asked him that why can't he understand her like how she understood him.
Brijesh told Nityam that Saavi is supporting Nityam because she is the latter's wife. Saavi told Nityam that path is difficult but they can't give up. Other side, Sonam questioned Vedika that where the latter went. Vedika accepted that she met Saavi in the temple. Next day, Ratna told Saavi that Nityam is missing. Saavi got shocked seeing Nityam in auto driver uniform.
In the upcoming episode, Sonam will tell Bhura that Saavi and Nityam are happy. She will tell him to snatch chatriprasad from Saavi. Bhura will hire a goon to destroy chatriprasad.
What goon will do now? Will Saavi be able to protect her chatriprasad?
All these questions will be answered in the upcoming episodes.
To know what will happen next in your favourite show Saavi Ki Savaari, stay tuned to this space.