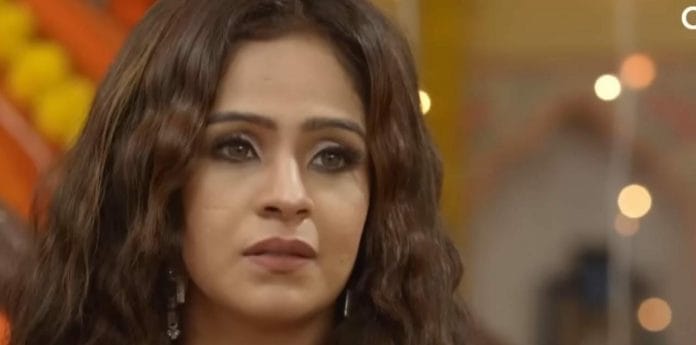 Saavi Ki Savaari Spoilers, Upcoming Story,
Gossip , Future Story, Latest News and Upcoming Twist on justshowbiz.net
Colors TV show Saavi Ki Savaari features Samridhi Shukla as Saavi and Farman Haider as Nityam in the lead roles. This is the story of the girl who drives auto to lead her family. Now, Saavi learns about Nityam's accident so it will be interesting to watch that what going to happen in the future episodes.
Earlier its seen that, Nityam gave his first earning to Saavi. He saw Razak's family waiting for him. He asked them to give him sometime to return their money. Ratna told Nityam that he has to buy suhaagan things for Saavi because tomorrow is teej festival.
Nityam promised to buy suhaagan things for Saavi. Raksham asked Himesh about business loss. Himesh told him that the latter can't manage a company without Nityam. Sonam showed her shopping things to Raksham. Raksham yelled at her for spending money unnecessarily.
Next day, one family rented chatriprasad for whole day to roam the city. Bhura's man saw this. Vedika and Sonam reached Goyal house. Sonam tried to insult Saavi by talking about Nityam's profession. Vedika revealed about business loss to shut Sonam's mouth up. Sonam showed the things to Saavi which Raksham bought for her. She asked Saavi that what Nityam bought for the latter. Saavi told her that expensive gifts are not necessary.
In the upcoming episode, Bhura's man will inform Bhura that he finished the latter's work. One guy will inform Saavi about Nityam's accident. Sonam will get scared hearing this.
What happened to Nityam? What Sonam will do now?
All these questions will be answered in the upcoming episodes.
To know what will happen next in your favourite show Saavi Ki Savaari, stay tuned to this space.