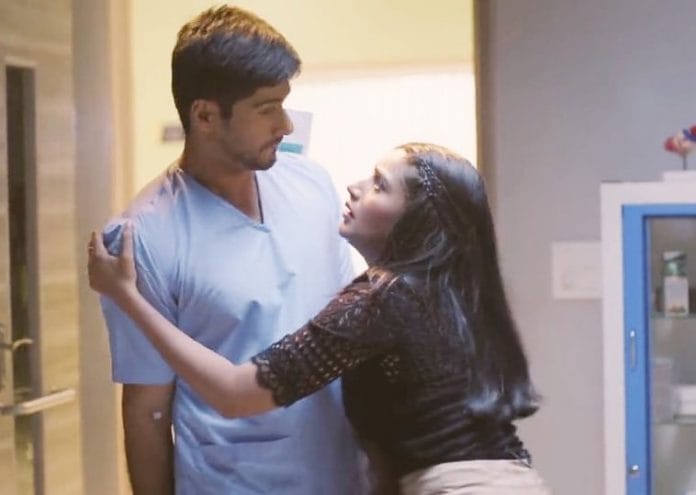 In today's episode report will come clean of Dr. Sid. Dr. Ishani will be shocked so is Dr. Asha who is hiding behind the door. She thinks that how come reports come clean. Dr. Sid get discouraged and thinks that he is not a good doctor. Dr. Ishani tries to console him but Dr. Asha comes inside. Dr. Sid says to Dr. Ishani. she don't need to care for him. he can take care of himself. 
Dr. Ishani's doubt on Dr. Asha deepens and she shares this with Dr. Rahil and says Dr. Asha is not leaving Dr. Sid alone. Dr. Rahil suggest to talk to Dr. Sid about Dr. Asha but Dr. Ishani says he needs a friend so be a friend. She will take care of Dr. Asha. 
Vardhan meets Dr. Asha and says it was him who change the report on time. He also scolds Dr. Asha to do her work properly. 
Dr. Juhi is sitting with Dr. Shashank and tries to talk about Dr. Sid but Dr. Shashank ignores the conversation. Dr. Juhi again gets a letter written something against Dr. Shashank. Later, she scolds Dr. Sid in her room. 
A patient's husband come to Dr. Sid while Dr. Asha is with him but he ask him to consult some other doctor. The patient helps Dr. Sid to regain his lost confidence. 
He sees the patient and diagone her to be anaemic but tells to wait for reports. Also he tells Dr. Asha to leave him as he is feeling OK. Dr. Asha comes out of room and get a call from Vardhan. Dr. Asha tells him about the new patient. Vardhan asks her to make the patient more sick so that the husband's lose his trust from Dr. Sid. 
Dr. Ishani is standing behind her and recording everything on camera. She follows Dr. Asha secretly with mobile camera on. 
Precap:
Dr. Rahil asks Dr. Sid that why is he giving more blood to patient when haemoglobin level is normal. Patient's hubby gets angry. He thrash him and takes him to a room closing the door.