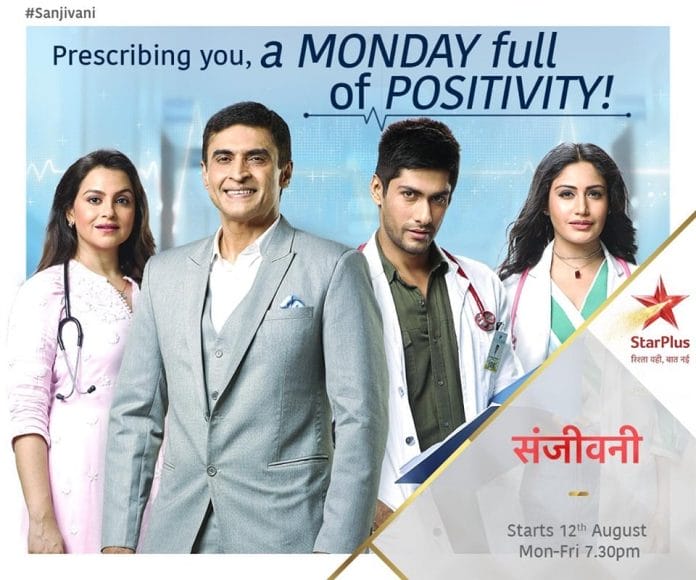 Dr. Sid comes inside locker room and ask Dr. Asha about what has happened. Dr. Asha hugs him crying. Dr. Ishani says there has been some misunderstanding and leaves after apology. Dr. Sid again ask about what has happened to which Dr. Asha says when a person have bad days, everybody points fingers and hugs him again. Asha thinks that Dr. Ishani is strength of Dr. Sid, she have to separate the two. 
Dr. Ishani comes to Utsav who is talking to his wife Shruti. Dr. Ishani takes his wife in corner and tells her something. She came back and started crying in front of Utsav. Utsav asks Dr. Ishani who says there is a probability that his leg has to amputated. Dr. Rishabh comes with Dr. Asha and announce that he has seen his reports and it must be done. He instructs Dr. Ishani and Dr. Asha to get consent form signed and book OT on priority basis today and leaves. Utsav resists and wife says he is footballer and you are asking to amput his legs. 
Dr. Ishani meets Dr. Rishabh in corridor. He talks rudely and leaves. Dr. Asha comes and says that they have to do what Dr. Rishabh is saying. Dr. Ishani says if Dr. Sid would have been operating but then stop conversation. Dr. Asha says same but Dr. Ishani says it's better for Dr. Sid to be away for these kind of matters. She will try again to talk to Dr. Rishabh and leaves. Dr. Asha calls Vardhan and says that its time for Dr. Sid to become a hero. Dr. Ishani tries to convince Dr. Rishabh but he is adamant on doing surgery in an hour. 
Dr. Ishani runs to discuss with Dr. Shashank but Vardhan stops her on her way. He tries to convince Dr. Ishani that Dr. Shashank is having continious surgeries and what Dr. Rishabh is doing is for best. 
Here, Dr. Asha instigates Dr. Sid to do the surgery of Utsav and against Dr. Ishani. But Dr. Sid meets Dr. Ishani and they argue with Dr. Sid doing surgery. Dr. Sid wants to do surgery to save patient while Dr. Ishani argues that he should think of his career as well. Later, she agrees and take Utsav to do surgery. 
Vardhan and Dr. Asha are happy and waiting for Dr. Sid to do operation so that they can catch him red-handed. 
Dr. Sid is about do surgery while Vardhan is moving towards OT to catch him. 
Precap:
Dr. Ishani and Dr. Rahil are convinced that Dr. Asha is playing games. Dr. Ishani tries to tell to Dr. Sid but Dr. Asha comes in between.