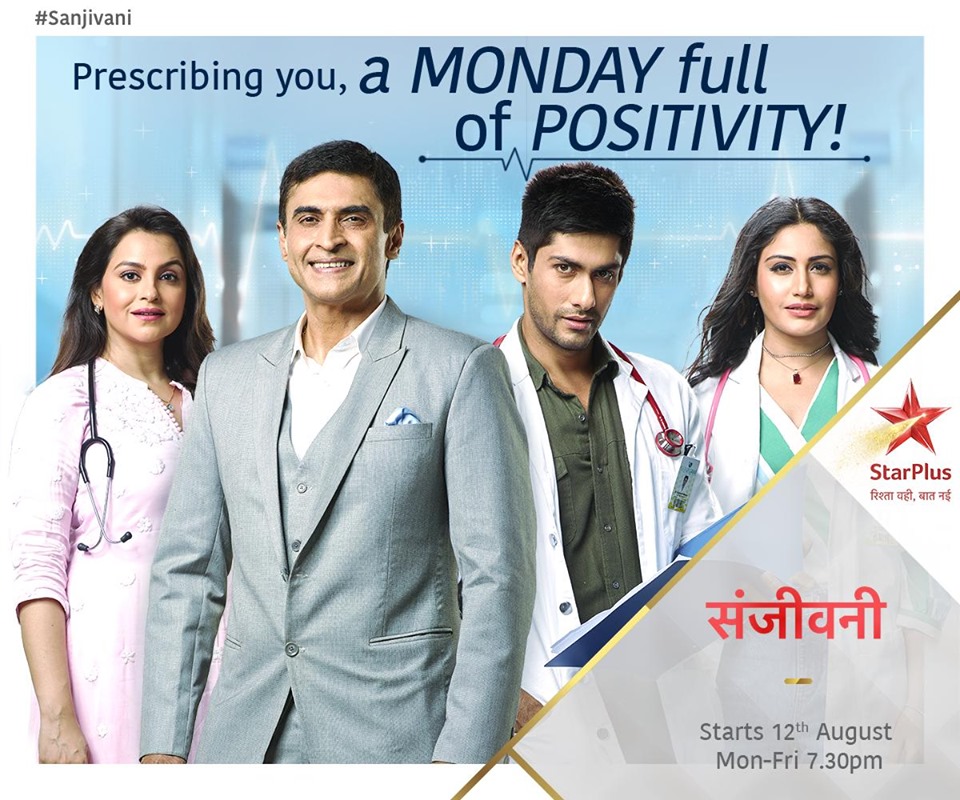 Sanjivani is coming to an end next month which is declared by producer of the show Siddharth P Malhotra in his recent tweet. 
Happy Valentine's Day 🙂 one journey comes to an end #Sanjivani next month comes to a closure & another begins today #PawanAndPooja a show very dear to my heart created by me & #shaadali with wonderful actors & team is live today on MXPlayer produced by #alchemyfilmspvtltd

— siddharth malhotra (@sidpmalhotra) February 14, 2020
The show which is still fresh of few months and had great and experienced actors like Mohnish Bahl, Gurdeep Kohli and Rohit Roy, Shayantani Ghosh versatile leads like Namit Khanna and Surbhi Chandna and a brand name, we wonder what makes it not run like expected. Let's check out the reasons which might have affected its TRP. 
Flawless to flawed story:
Story started as a youth based medical drama and they try to revive love angles between doctors like they did before in Dill Mill Gaye and Sanjivani season 1 which worked successfully. However, it took a flip turn when male lead was shown marrying to vamp of show. Story shifted to personal agony and hatred than a medical drama. From there everything start falling apart. Viewers didn't like this kind of separation between lead couple. Later, the show took leap of three years and this time female lead was married which irks viewers so much that they stop watching the show leading to drop in TRP. The story is no more a medical drama.   
Double separation of leads:
The leads are separated by marrying someone else twice in the show. Despite of crackling chemistry between Surbhi Chandna and Namit Khanna which worked as SidIsha aks Dr. Sid and Dr. Ishani onscreen, the writers were not able to turn their chemistry into TRP. Viewers never want to see the separation of leads by marriage to someone else and writers have used this track twice. Also post leap, despite of having a strong actor Gaurav Chopra on their side, the track was more centric to depression of Dr. Ishani and viewers refuse to accept them as couple. 
Constant changing of actors: 
Sanjivani makers have constantly changed actors of show. Firstly, Rashmi Singh was doing the role of Dr. Asha who was replaced by Chandni Bhagwanani. Till the time Chandni comes as Dr. Asha, viewers started liking Rashmi as Dr. Asha. Then Robin Singh as Dr. Aman character ended mid way. Post leap, only three characters were taken except leads and rest all were changed. Such a massive change in just 6 months of show, viewers were not ready for it. 
Time Slot:
Sanjivani was doing a better job at 7.30 pm slot. The TRP was still at a positive side if it would have been continued at that slot but instead the makers and channel decided to change it 6.30 pm slot which causes further drop in TRP. 
Time taken to bring back Dr. Sid:
Around more than a month time was taken to bring back Dr. Sid's consciousness. Meanwhile, writers were trying to bring out the chemistry between NV and Dr. Ishani but viewers were hoping for their SidIsha to come back. If the character Dr. Sid was awake and then the storyline could have a third angle triangle, that would have bought a twisty intriguing turn but Dr. Sid was comatose for around 2 weeks or more. 
Do let us know in comment section what do you think might be the reason for Sanjivani failing TRPs. Keep reading this space for more such updates. Until next, Let's Get Buzzing!!