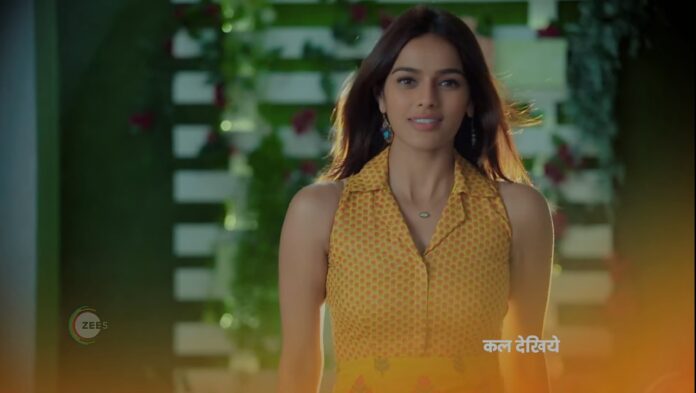 Sanjog Spoilers, Upcoming Story, Latest Gossip , Future Story, Latest News and Upcoming Twist on justshowbiz.net

Zee Tv's popular daily soap "Sanjog" is grabbing the attention of the audiences. Viewers are loving the track, whereas the twists in the story is keeping them hooked to their television screens. Previously, Amrita accepted Rajeev's condition in order to convince him to keep Chanda and Gauri inside their house. Whereas, Rakshita and Rajeev ployed against Amrita and makes fun of her. Rakshita gets worried about Alok exposing their affair, while Rajeev assured her.
In the current track, Rajeev confronts Amrita about Tara's state while the latter reveals about Ranjini's evil deeds. He gets furious at his sister and ask her to leave the house. Rajeshwari accuses Amrita for the clash in between the siblings, while Ranjini manipulates Rajeev against Amrita and lies about her.
Here, Rajeev tells his plan to Ranjini and decides to take her help in getting divorce from Amrita. Whereas, he tells about his ploy to Rakshita and plans to marry her after getting rid of Amrita.
Gauri meets Gopal and Chanda shows her concern towards her father. Amrita misses to spot Gopal and then calls Rajeev to remind him about the farewell puja. He ignores her call and spends romantic time with Rakshita.
Ahead, Tara and Chanda gets dressed up and the latter shows her gratitude towards Amrita for giving her a beautiful dress. Amrita gets emotional seeing her daughter and assures to give her as much as she can.
Tara learns about Chanda carrying the God on her head and insists to do it. But, Chanda denies her request. Tara gets furious and goes inside her room, while Ranjini gets the opportunity to instigate her against Chanda.
Later, Amrita finds a solution to fix the problem and gives a plank to both Tara and Chanda. She kept the God's idol on their head and both the kids gets happy. Whereas, Rakshita enters the Kothari mansion and proclaims to take Amrita's place. Meanwhile, Gauri decides to rob the jewelleries.
Now in the upcoming episode, Gauri will work inside the kitchen along with Amrita. She will show her gratitude towards the latter for helping her and Chanda. She will proclaim that Amrita have done a lot for them, while the latter will smile. Gauri will then joins her hands in front of Amrita and takes her permission before speaking. She will ask Amrita not to come in between Chanda and her, while the latter will get shocked.
Will Amrita reveal about Chanda's identity?
Will Gauri be able to rob the house?
It would be interesting to see what happens next on the show.
Stay tuned with us for more news, Spoilers and written updates of Sanjog.