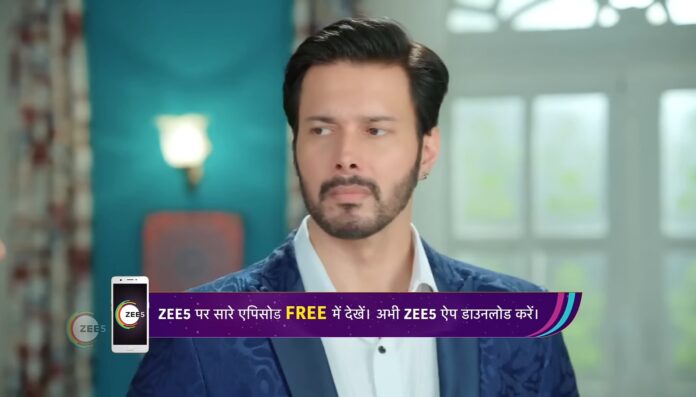 Sanjog Spoilers, Upcoming Story, Latest Gossip , Future Story, Latest News and Upcoming Twist on justshowbiz.net
Zee Tv's popular daily soap, Sanjog have managed to rise curiosity in the minds of people, with its twist and turns in the storyline. Previously, Tara befriended Chanda after the latter saved her from the dog.
Kotharis denied to accept their friendship but Rajeev got melted by Tara's request and approved her to play with Chanda. Whereas, Rakshita decided to return back into Rajeev and Amrita's life and asked the latter to keep her surprise, but Ranjini instigated Rajeev against Amrita for having an affair.
In the current track, Gauri gets mesmerised to see Amrita, while Chanda introduces her with Tara and her mother. Amrita couldn't able to recognize Chanda but states that she looks familiar. The latter lies to Amrita and handles the situation, while Chanda convinces Amrita to let Tara eat with them.
Here, Ranjini makes a video of Amrita talking in phone and Tara eating with the poors. She smirks and shows it to Rajeev and
Rajeshwari. She instigates them against Amrita and proclaims that she is surely having and extra marital affair.
Rajeev gets flashes of his and Rakshita's affair and unblocks the latter from social sites. Whereas, Rakhita plans to surprise Rajeev and convinces Amrita not to tell the truth about her coming to Rajeev.
Ahead, Rajeev demands to check Amrita's phone and misunderstanding comes in between them. Meanwhile, Tara shares her happiness with Amrita and tells about the impact of Chanda in her life. Amrita gets happy for her daughter.
Amrita tries to clear the misunderstandings in between her and Rajeev but he denies to talk to her. She gets upset with his behavior while Gopal ask his family to mingle with Kotharis and ask them to stay alert.
Later, Tara talks and behaves like Chanda while everyone gets shocked. Rajeev along with Rajeshwari blames Amrita for it. Rajeev lashes out at his wife, while the latter feels hurt.
Now in the upcoming episode, Rajeev will blame Amrita for having an affair and proclaims that he will not trust her anymore. He will state that she lied to them about Tara, just to hide her affair, while Amrita will get shocked his accusations.
Later, Amrita will get a call late at night and was about to cut it, but Rajeev will ask her to receive it. He will ask her to put phone on speaker so that he can find about her affair, while she will look at him being stunned.
Will Rakshita breaks Amrita and Rajeev's marriage?
Will Amrita find about Chanda being her real daughter?
It would be interesting to see what happens next on the show.
Stay tuned with us for more news, Spoilers and written updates of Sanjog.