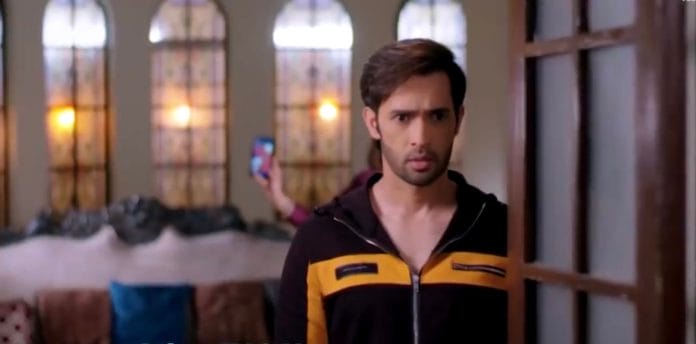 Sasural Simar ka 2 Spoilers, Upcoming Story, Latest Gossip , Future Story, Latest News and Upcoming Twist on justshowbizz.net
Colors TV newly launched show "Sasural Simar ka 2" has garnered a huge amount of audience from the date of it's launch. The gripping storyline filled with twist and turns makes it engaging for the viewers. Will Oswal's family accepts Simar as a new family member? It will be exciting to see how Simar wins over there hearts.
In the previous episode we have seen that Ranaji asked Geetanjali Devi for sometime as he would discuss with his family. Geetanjali Devi asked Aarav where he went this morning, he was silent meanwhile Simar came with tea and saved Aarav from Badi Ma. Aarav then kissed on her hands. Sandhya doubted Aditi she told her that she as well as Geetanjali Devi knew that yesterday she went to meet Gagan that's why Badi Ma had started looking for her alliance. Aditi oppesed their decision and asked Sandhya to support her. Shobha didn't printed Roma's name on the invitation card which made her feel bad. Lalit didn't picked up Aarav's phone. Simar gave Aarav his favourite kurta as gift. Chitra tried to suggest Vivaan yet he was not ready to understand the. She showed him her confession. Devesh took indescent pictures of Reema when she was unconscious. Simar checked Reema's text yet she didn't believe on it while Aarav explained Simar that this the reality of Reema. Ahead Vivaan heard their conversation and questoned Aarav whether it's true that Reema married him to take revenge from Aarav.
In the upcoming episode we will see taht Simar is happy that Gagan finds Devesh address. Simar comes there with police. Devesh shooting Reema's indecent picture. Reema tries to run when she hears the knock. Devesh talks with the police while Reema tied in rope tries to reach Simar.
Will Simar be able to save Reema?
Will Vivaan get to know about Chitra's real face?
Will Aditi marry where Geetanjali Devi tell her to do?
Stay tuned to know more about your favourite show Sasural Simar ka2 on this space.