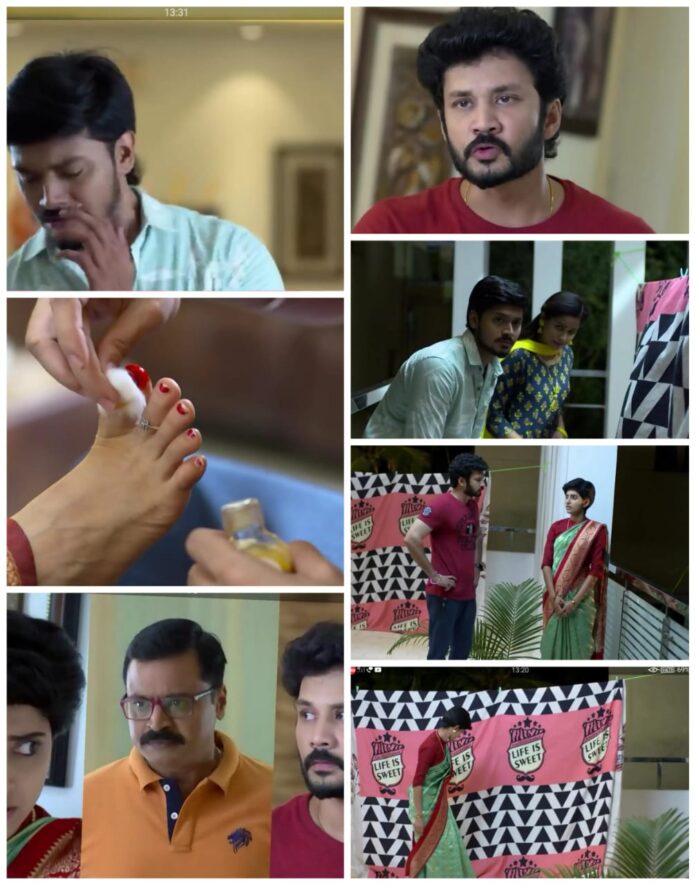 Sathya Upcoming Story, Spoilers, Latest Gossip , Future Story, Latest News and Upcoming Twist
Zee Tamil's much-loved show Sathya which keeps entertaining its audience with an interesting storyline, is now gearing up for further drama.
This show revolves around Sathya and her love interest Prabhu. Now serial is focusing on Soumya's secret marriage with Kathir and how Sathya gonna tackle the situation.
In the previous episode, we saw how did Rajini Somu informing Sathya that Dinesh is spoiled brat he sells brown sugar. He leaked the information about his illegal business place. He said if they caught him he will be happier.
Soumya stole her mom's phone and asked Kathir to meet her secretly on the terrace. Prabhu came home early and arranging a surprise for Sathya. Sathya saw the decoration and blushed hardly. Indhumathi enquired about the reason behind her happiness. Sathya pretends to be shocked seeing the decoration. She misunderstood his decoration for the first night he arranged it for doing Yoga. Frustrated Sathya starts scolding him.
In the latest episode Sathya scolding Prabhu. Soumya waiting for Kathir he comes there and scolds her for adamant in her decision to meet him. She hugs him and says tomorrow's panthakaal function so she has no idea how to stop the marriage. She pleads him to take her with him. He replies eloping is not a solution.
 Sathya finds them together on the terrace and scolds him. When Prabhu comes searching for Sathya, she asks them to hide behind the bedsheet.  Sathya hurts herself to get his attention when he tries to remove the bedsheet. Sathya hides them in the house.
 Prabhu slapped Kathir finding them together and blame him as a betrayer and hides him from Sadashivam not to create more problems. Prabhu pretends like advising Soumya. Sadashivam glares the sofa where Kathir has hidden.
What will happen next ? Will he find out Kathir or escape from him . Upcoming episode will answer to our all questions stay tuned with our page for more updates.