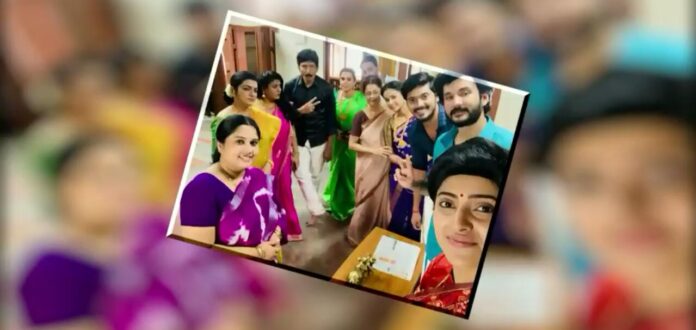 Zee Tamil's much loved show Sathya which keeps entertaining its audience with an interesting story line, is now gearing up for further drama. This show revolves around Sathya and her love interest Prabhu.
Now serial focusing on how did Anintha framed Sathya as a thief. Sathya challenging Anitha that she will return her money within three months orelse she will leave the house. She came back to her tomboy style. how Sathya going to tackle the situation.
In the previous episode Saravana planned to meet Selvi in Sathya house, Anitha got doubt on her family members, Nirmala came to Sathya house and gifted them and hidden herself seeing Indhumathi. she gifted them for Diwali and hidden seeing Saravanan. Saravanan tried to trap Selvi.
In the latest episode Saravana forcefully make Selvi accept the sariee which he brought for her. Anitha reach Sathya house along with Veerasingham to spy them. Veerasingham mouths are drooling over seeing the delicious food. Anitha learns the truth all are there. Sathya smartly locks Anitha there and ask her to join in the function. Sathya provoking Sadashivam.
What will happen next ? Will Sathya can able to escape from this drama or not? Upcoming episode will answer to our all questions stay tune with our space for more updates.