Serial Yeh Rishata Kya Kehlata Hai is one of the most popular and longest running TV soap which has huge fans all over the globe. Serial story started with a beautiful love story of Akshara( character played by Hina Khan) and Naitik( character played by Karan Mehra) and after the leap the story was carried forward by Akshara's daughter Naira.
When the series took the leap fans were not in a mood to welcome Naira (Shivangi Joshi) and Kartik (Mohsin Khan) but the way duo created an amazing chemistry on-screen, Yeh Rishata Kya Kehlata today holds a constant place at TRP charts and on people's heart too.
Series is well-known for family drama and it raises high point social issues to make audiences aware in various aspects. Naira and Kartik in the show is seen dealing every situation with utmost excellence. So, today show Star Naira aka Shivangi Joshi is celebrating her birthday and on the occasion of her B-Day there was a celebration on the sets of Yeh Rishata Kya Kehlata Hai this evening. Not only she, it is a birthday of Naksh aka Shehzad Shaikh too and it was a double celebration evening today on the sets.
Rajan Shahi's Yeh Rishata Kya Kehlata Hai is one show where birthdays are always celebrated. Recently, birthday of Naira (Shivangi Joshi) as well as Naksh (Shehzad Shaikh) was celebrated on the sets. Chocolate cakes were cut and the atmosphere was like a happy family celebration. Actors present included Shivangi Joshi, Mohsin Khan, Shehzad Shaikh, Shilpa Raizada, Ali Hassan, Sachin Tyagi, Swati Chitnis, Mohena Kumari, Samir Onkar, Deblina Chatterjee and above all producer Rajan Shahi.
Check out the pics.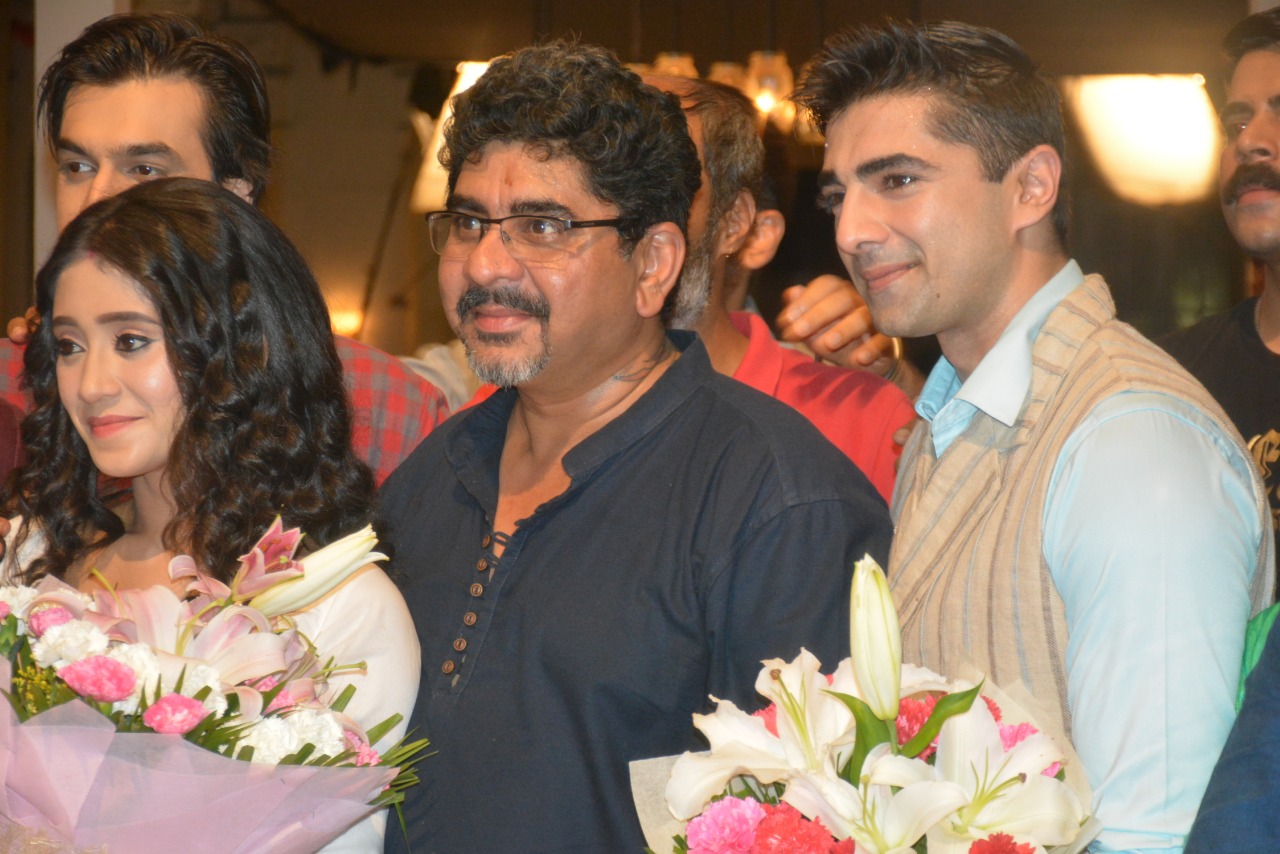 Team Justshowbiz wishes Shivangi Joshi and Shehzad Shaikh a very HAPPY BIRTHDAY.
Stay tuned with us for more exciting news and updates.