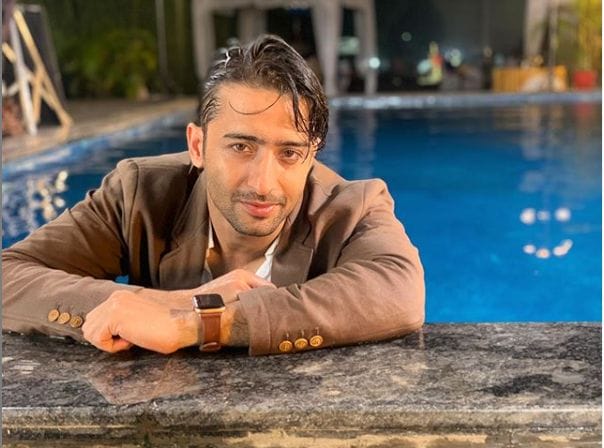 Shaheer is a actor who does not have any of his family in this industry but still has excelled as an actor. Started from a teenage drama of Disney "Kya Mast hai Life" now he is not only famous in India but also Indonesia.
He is a versatile actor as he has played so many different characters in our tv screens. Be it a historical character from legends of Mahabharat, or a teenage lover, or a thoughtful character, or a intense lover etc.
From his first show only, fans have always appreciated Shaheer and wanted to see him on more shows. Then he came up to the tv screens on Star Plus' Navya. Where he played a lover boy who fought with his traditional and narrow minded family for her love towards the girl he loved. He got a huge number of fans here on. Shaheer never got affraid to try new roles as he liked the challenge a role brought to him. He knew success will only vome once he has tried all kind of roles and has managed to overcome all the challenges. This was the thought which gave actual success to Shaheer.
From here on he tried a mythological character of Arjun from Maharbharat. This proved to test all the acting skills of Shaheer. He has learnt a lot from this role. Then on he started getting offers from Indonesia for various shows. Shaheer maintains a great fanbase in India and Indonesia both. After this, came his intense serious character Dev Dixit in Kuch Rang Pyaar Ke Aise Bhi. This show had 2 seasons and both had Shaheer in it. This was completely a different role for Shaheer and his growth was seen through his acting. After this fans knew Shaheer can mould into the character very easily and is a very dedicated actor.

Currently Shaheer is seen in Rajan Shahi's Yeh Rishte Hain Pyaar Ke. It has been just few days and the show hits good score in TRP Charts.

We really appreciate hard work and dedication of Shaheer. The verstality of of role this actor has played is amazing and we wish him all the best for his future career. Let us know in comments what do you feel about Shaheer!