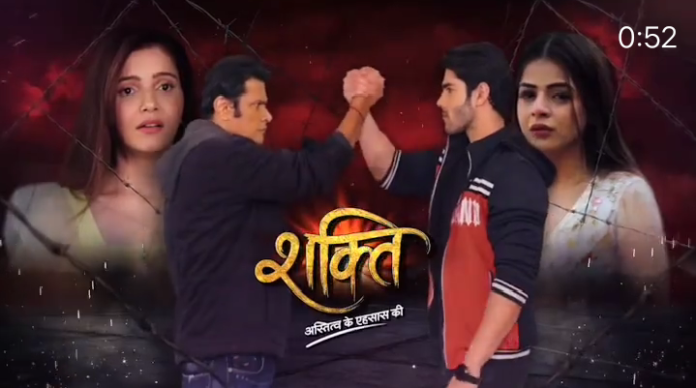 Shakti Astitva Ke Ehsaas Ki Upcoming Story, Spoilers, Latest Gossip, Future Story, Latest News and Upcoming Twist, on Justhowbiz.net
Episode starts with Harman talking to Saumya. He says how can Angel and Daljeet get bail so easily. Saumya says the case is not strong that's why they got bail and maybe Angel played mind games with Sant and tricked him. Sant didnt want to accept Heer as Virat's wife so he agreed and released them. Virat shouts Saumya.
Angel tells Mahi to not think much as noone will welcome them. Mahi is about to enter but Preeto stops her and brings Aarti thal. Mahi gets surprised to see that. Preeto says since Mahi is daughter in law of this house, she will welcome her with Aarti thal. Mahi gets surprised. Angel says its all drama. Preeto says now I'll show you what kind of a person your mother in law is. Angel tells Mahi not to get scared. They enter. Angel tells Preeto that she will remain a kinnar in this house and won't come under anyone's influence. Angel laughs loudly. Preeto drops the Aarti thal angrily and Angel's saree catches fire from the diya. She screams for help. Mahi and Daljeet throws water and extinguishes the fire. Angel gets shocked.
Virat tells Saumya that though his parents are worried for his life but they only brought back Heer to cure him. Though they don't want to become Heer's in laws but they care for their son's happiness which is connected to Heer. Harman says perhaps Sant got influenced by Angel. Virat says they are misunderstanding his parents. Virat says he will go to find Heer and will find out the truth to prove his parents innocent. Harman tries to stop Virat but he leaves. Saumya says she has to defeat Angel by embracing her true self before its too late.
Virat comes back to his house and asks Sant about the case against Angel and Daljeet. He asks how can they get bail when the case was strong. Virat adds he wants to read the case file. Sant gets tensed. He avoids the topic but Virat says he is his son and he can show him the case file.
Mahi prays for Heer's safety. Angel says she will show everyone how it feels like to live with a real kinnar. She starts making noise. Mahi does the Puja and everyone takes aarti. Preeto taunts Angel saying she won't try to break the house rules. Angel says I will break it for sure. Preeto loses her cool and Harak stops her from reacting. Angel says slowly she will provoke everyone to go against each other. Mahi looks worried. She says Harman won't accept her easily. Angel instigates her saying she should ask for her rights from Harman. She should go to his room. Mahi says she wants to talk to Heer once. Angel says because of the case she can't call Heer right now. Daljeet asks Angel what's her plan. Angel says it's something different this time. Even God doesn't have idea what is she thinking.
Mahi tries to throw away Saumya's stuffs, she says Harman's room belongs to her only. Harman shouts at her and says she can't forcefully get her rights no matter what happens. Noone can take Saumya's place. Mahi is staying here because of her drama only. Mahi says Harman believes it or not, he is her husband and they are married. She will make sure that Harman loves her only. Saumya is out of the house so noone can separate them now. She gets close to Harman and he gets irked. They hear some noise from outside. Saumya enters being her true self.
Episode ends