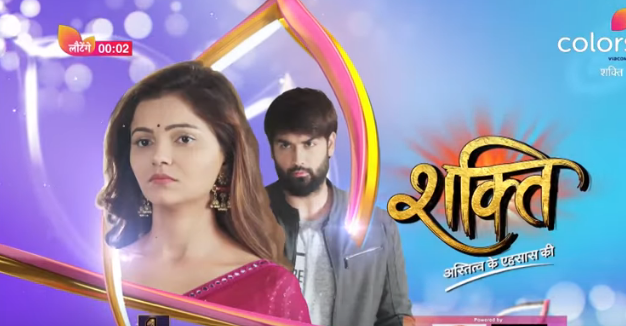 Today's episode opens with Harak Singh yelling at Harman and asking him why he is calling Saumya. Harman says he wants to show Saumya that he too can move on in his life as she has done. Preeto interrupts and says she will call Saumya and Vedant for him.
Raavi talks with Sindhu and tells her about Harman's marriage. Raavi assures Sindhu that this marriage will not happen. Mallika gets a call from Preeto. She tells her about Harman's marriage. Mallika gets stunned. Shanno asks Preeto why she has called Mallika, as every time under their presence Harman's marriage gets canceled.
Chameli asks Mallika what happened. Mallika tells her about Harman's marriage. Chamlei suggests Mallika to find out Sumya's marriage truth, as something is fishy. Kareena hears them.
Preeto comes to meet Vedant and congratulates him for doing the impossible. She says he has separated Harman and Saumya easily, which she was not able to do from past years.
Raavi and Sindhu inform Saumya about Harman's marriage. Saumya gets stunned. She recalls her moments with Harman. Kabhi Alvida song plays in the background. She smiles and says it is good news. Raavi, Sindhu gets shocked looking at her. Raavii asks her do she has lost her mind. She says does she not understand what they are saying. Sindhu too shouts at Saumya and says they can't believe that she has done marriage with Vedant. Saumya recalls Vedant's word and says she is happily married with Vedant. And wishes that Harman too should move on in his life.
Raavi and Sindhu gets shocked. Sindhu invites Saumya for Harman's wedding functions. Saumya says she needs to talk with Vedant about attending the functions.
Vedant and Preeto plans to do something so that Saumya gets agree to attend Harman's pre- wedding functions.
Palak informs Mahi about the marriage date. Mahi recalls Harman's word and gets tensed. Palak says to Mahi that Harman is perfect for her.
Raavi, Sindhu, Chameli and Saaya discuss to find out the truth behind Saumya's marriage so that they can unite Harman and Saumya.
Saumya recalls Ravvi's words. Preeto and Mahi comes at Vedant's house. Preeto introduces Mahi with Saumya. Saumya blesses Mahi and her relation with Harman. Preeto invites Suamya for Harman's marriage. Vedant says they will surely attend Harman's pre-wedding functions. He asks Saumya to return Harman's mangalsutra to Mahi so that Mahi gets secured about her relation with Harman.
Saumya handovers the mangalsutra to Mahi and says from now Harman belongs to her. Preeto looks at Saumya. Vedant gets happy.
Preeto thanks Saumya for returning his son. She goes away. Vedant says it's good she has kept the mangalsutra in the temple. He says he thought to bring it back and give it to the right person. Vedant says from tomorrow Harman's pre-wedding functions are starting and they will attend it. Saumya nods yes. (Episode Ends)
Precap: Saumya and Vedant enters Singh house. Harman looks at her. There, Mallika and Chameli get to know that Vedant and Saumya's marriage is fake. They run to tell Harman the truth but Vedant stops them.