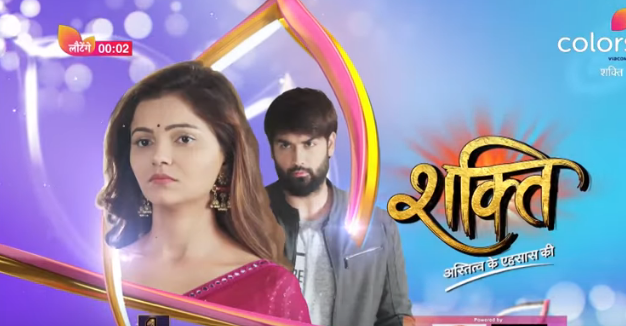 Today's episode opens with Saumya waiting and Harman comes from behind. Saumya gets happy seeing him. She says she wants to clear some doubts before he gets happy. Harman asks when she came to meet Mahi. Saumya says Preeto brought her home and asks her to return Harman to her. Harman asks did she return him. Saumya tells him that she returned the mangalsutra to Mahi.
Harman invites her for his haldi ceremony. He says to Saumya that after marriage their relation will be over fully. Saumya says his relation with her can't get over by any means. Harman looks at Saumya. He further asks to Saumya if their feel for each other isn't' over than how the differences grow between them. Saumya explains to Harman. Harman and Saumya makes a plan, as how they will come to meet each other with their partners .
Harman says weather is good and stops. Saumya asks Harman to dance with her for the last time. The duo dances with each other (Kal Ho Na Ho song music plays in the background). The duo parts their way. (The whole sequence was Saumya's dream. Saumya wakes up and self-talk to herself.)
Harman's haldi ceremony is going on. Mahi enters the Singh house. Harman looks at Mahi. Saumya enters with Vedant at the same time. Haldi ceremony gets started. Raavi taunts Vedant. Harman asks Raavi not to taunt, as he is our guest today. Raavi and Sindhu too applies Haldi to Harman.
Mallika and Chameli go to meet the Bansal family Priest. The duo talks with the Priest and tries to find out Vedant's marriage truth. Mallika takes Priest aside.
Preeto says is everyone applied turmeric paste or someone is left. Vedant says Saumya is left and now she will apply turmeric paste. Vedant praises Saumya in front of Harman to jealous him. Preeto gets happy and calls Saumya to put the paste. She brings Harman and Mahi together. Everyone looks at Saumya.
Saumya applies turmeric paste to Mahi and goes. Preeto stops Saumya and asks her to apply the paste to Harman too and bless him. vedant agrees with Preeto and says Harman is her ex-wound and it will get healed if she applies turmeric paste to him.
Saumya applies the paste to Harman (Naseeba song plays). Mahi looks at Harman. Vedant looks at Saumya. Saumya cries and runs from there, Preeto calls for Saumya but she goes. (Epiosde Ends)
Precap: Palak ask Saumya to write Harman's name with Mehendi on Mahi's hand. Later, Preeto asks Saumya to dance for Harman's happiness. Saumya dances her heart out.