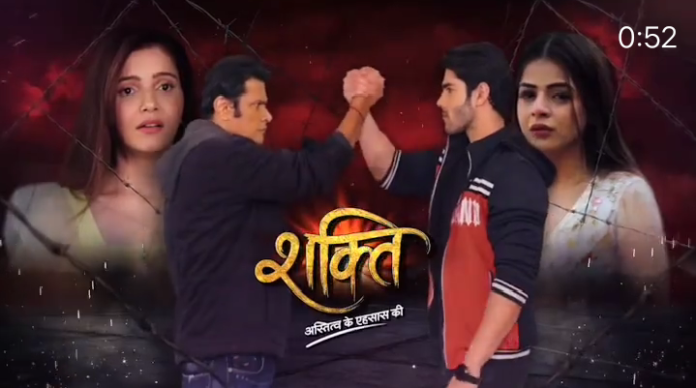 Shakti Astitva Ke Ehsaas Ki Upcoming Story, Spoilers, Latest Gossip, Future Story, Latest News and Upcoming Twist, on Justhowbiz.net
Episode starts with Mahi telling inspector to check inside Preeto's house. Mahi turns on the light and gets shocked to see the dining table is there at it is. The stuffs are kept on it like before. Nothing is messed up. Harak comes and asks the inspector why they came all of a sudden. Harman acts like waking up from sleep and he asks Mahi why she went to the police station and claims she was sleeping next to him. Mahi gets stunned hearing all their lies.
Virat follows Daljeet and reaches an unknown place. Heer gains consciousness and calls for help. Virat says he can feel Heer's presence here, she is here only. Daljeet talks to the goons and goes to see Heer. Virat calls Harman but he doesn't pick up. Virat goes to find Heer.
Mahi questions them and asks where is Saumya? Harman she left in morning, Mahi saw that so why is she asking about her. Harman tells the inspector to search his house, if Saumya is anywhere, they will catch her. Police starts checking the house. They don't find Saumya. Angel says they are lying, Saumya is hidden in the house only.
Virat searches for the entrance to reach Heer, he calls Harman and Saumya but they don't receive his call. He drops a message and says he will find Heer anyhow doesn't matter if someone comes to her rescue or not.
Harman says Angel is lying. He adds he accepted Mahi, everything is sorted. Angel notices Virat is calling Harman repeatedly. She checks his message and gets shocked to know Virat found Heer. Mahi shouts at everyone and Angel suddenly acts guilty and apologises to Harak and his family for the misunderstanding. Mahi asks Angel why is she lying. Angel says she saw a dream of Saumya that's why she misunderstood them. Police warns Angel and says she won't waste their time further. Angel says she has to go for an important work. Harman and his family hold each other's hands and show their unity. Mahi stops Angel from leaving and says she will go along with her. She won't stay here alone. Angel gets irritated. Harman receives Virat's call and gets to know he found Heer. Harman gets happy and he asks Angel means she was lying to inspector because she read Virat's message. She wants to run away. Angel pushes Mahi and opens the door but Saumya comes in front of him. Angel gets shocked seeing her.
Heer tries to free herself from the confinement. There Saumya ties Angel with rope. She says she won't tie Mahi as she is a mother and her concern for Heer is not fake. Saumya tells Preeto to keep eyes on them. Preeto assures her. Saumya leaves with Harman to find Heer.
Angel pleads before Mahi to free her. Mahi says she wants Heer back as she promised to become a good mother and she won't support Angel in this case. But she still wants Harman. Angel warns Mahi to not double cross her. Virat keeps searching for Heer.
Episode ends