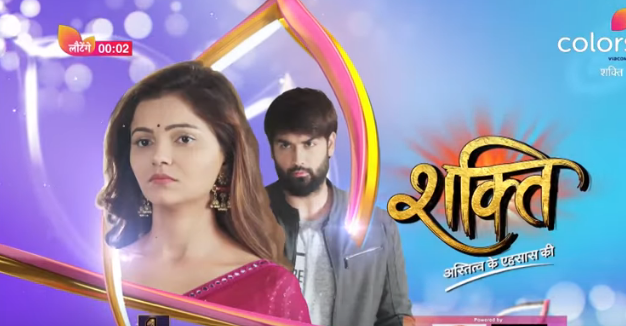 Today's episode opens with everyone dancing. Priest does arrangement. Raavi tells Sidhu that they lost and today Harman will end up marrying Mahi. Vedant and Saumya comes Preeto smiles looking at her. Vedant ask Saumya to bring a glass of water. Preeto ask Vedant do Saumya know about Mallika. Vedant says no.
Sindhu ask Saumya about Mallika. Preeto interrupts and says Mallika is fine. She tells Saumya that they have kept Mallika with them because she wants to stop the marriage.
Vedant's men bring Chameli and ask Kareena to tie her too with Mallika.
Harak knocks and ask Harman can he come inside. He asks Harman to come down, as everyone is waiting. Harman drinks Harak stops him. Harman addresses Harak as Dad and tells him that he can't take rounds with some other girl in front Saumya if in senses. He gets emotional and pours his heart out to Harak. Harak cries too.
Saumya looks for Harman. She prays to God to give her strength so that she can witness Harman's marriage strongly. Harman comes. Saumya says she is feeling unfortunate of being eunuch. Harman looks at Saumya. Mahi comes. Harman and Saumya recall their marriage moments (kal ho na ho plays)
Preeto comes and asks Saumya to wipe her tears and ask her Harman should not see her tears. She asks her to act in front of Harman that she is happy. Saumya asks Preeto she wants to ask one question. Preeto tells Saumya that of she would have been girl than she would have been the best daughter-in law of the world. Saumya gets happy. Preeto goes away.
Haman-Mahi marriage starts. Harman looks at Saumya, recalls Saumya and Vedanta's marriage, and sits at the mandap.
Mallika and Chameli looks for a way to escape. Harman- Mahi exchanges garland. Saumya gets teary.
Priest asks Preeto to tie the knot. Preeto says Saumya will tie Harman and Mahi's knot. Harman says Saumya will not tie his knot because she doesn't know the value of relationship. Preeto asks Harman to believe her.
Kareena tells Mallika that Harman and Mahi's wedding round started. Mallika pleads Kareena to set her free.
Saumya gets emotional while she ties the knot. Harman recalls his moments with Saumya. (Episode Ends)
Precap: Priest asks Harman and Mahi to start taking rounds. By the time Mallika and Chameli reache, Harman's marriage is done. Mallika gets angry on Preeto and curses that one day she will go through the same pain the way she has made them to go through. Preeto, Harak and Saumya gets shocked.