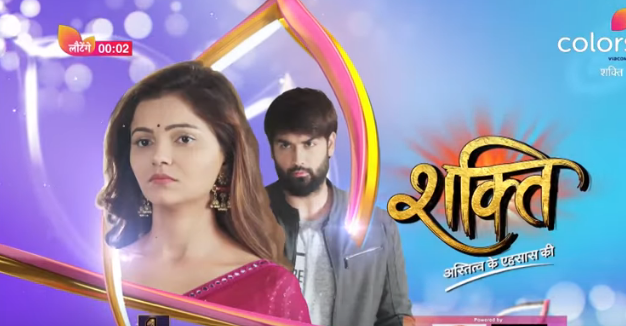 Today's episode starts with Preeto saying once Vedant will be caught every drama will get over. Saumya thinks she will go to any extreme to protect Heer from Vedant.
Harak's friends advise him to throw Saumya out from the house.  Saumya overhears their talk. Harak tells to his friend that he sees Harman in Saumya thus bearing her else would have thrown her out. Saumya gets upset hearing Harak.
One of Harak friend again asks him to throw Saumya out and speaks bad word about her. Harak beats the person for speaking bad words against Saumya and says she is Harman's love and used to be his daughter-in law. Saumya gets teary.
Preeto ask Kids to sleep. Heer waits for Saumya. Saumya comes and gives goodnight kiss to Heer, Rohan. And Soham looks at her, Saumya ask Heer to say to Soham to sleep too. Soham cries. Preeto ask Saumya not be rude with Soham. Saumya says it is necessary to teach him lesson.
Rohan ask Soham to apologise to Saumya for his mistake. Soham says but he didn't do any mistake. Rohan and Heer ask him to say sorry to bring smile on Saumya's face. Soham agrees. Arjun watches them from far and thinks Soham is weak and can be easily manipulated.
Saumya looks at moon and recalls her moments with Harman and Soham. She misses Harman and pours her out to moon. She asks Harman to come back to her. Soham comes and apologizes to Saumya. Saumya ask Soham not to cry. Preeto sees them from far and smiles. Saumya imagines Harman giving flying kiss to her and smiles.
Further, Saumya takes out Harman's jacket and recalls her moments with him. She dances holding Harman's jacket. Heer sees her and offers her to dance with her. Saumya and Heer dances together. (Episode Ends)
Precap: Mahi gets a call from school and teacher informs her that today there is a camp of full body checkup of children's in the school. Mahi thinks now Heer's identity will be revealed. Lady Doctor informs Heer's teacher that Heer is not a girl but a transgender. Heer, Rohan, Soham and others stands shocked.