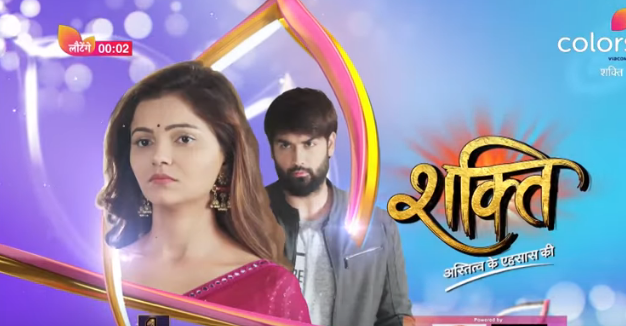 Today's episode starts with Preeto giving Heer to Saumya. She says to Saumya that she will only do Heer's oil massage and no one except her. Shanno oppose and Preeto taunts her. Preeto ask Saumya to take Heer and do her oil massage.
Saumya comes with the Heer in the room and talks with her. She shares her childhood story with Heer. Saumya recalls her moments with Harman.
Saumya gives God's locket to Heer. Preeto sees Saumya from far and smiles. Saumya does oil massage of Heer. Shanno asks Mahi why she always allow Saumya to stick in her life. She tries to fills her mind against Saumya. Preeto looks to Shanno from far and calls Mahi.
Preeto ask to Mahi like the way Shanno gave her lecture now she has to insult her in front of all. Mahi vents out at Shanno. Raavi comes and ask what happened. Mahi shouts loudly at Shanno. Harak ask what happened to her.
Mahi says she don't have any problem with Saumya. Preeto comes and pretends good. She ask Mahi to go back to her room. Saumya comes down with the baby. Harak ask her to give baby to her. Preeto stops but Saumya gives Heer to Harak.
Mallika talks with Mahi and tells her that Saumya keeps an eye at night on the house. She ask Mahi to bring Heer out form the house. Mahi recalls Saumya's word and tells to Mallika that she can take Heer with her but she can't help her anymore.
Mahi gets shocked seeing Saumya and Preeto. Saumya takes the mobile and warns Mallika. Mallika hangs up the call.
Saumya shares her worry with Preeto. The duo discuss plan for the upbringing of Heer. Saumya says for Harman at any cost they have to hide Heer's identity truth from everyone.
Mahi comes with Heer and Harak takes the baby from her. Harak plays with Heer. Preeto ask Mahi to make tea. Mahi ask from kitchen about tea leaves. Preeto ask her to find. Harak ask Preeto to go and help Mahi in the kitchen.
Harak says to Preeto that Heer has done pee and ask her change Heer's nappy. Shanno comes and says she will change.
Shanno about to change Heer's diaper but Saumya stops her. Shanno gets angry on Saumya and says she will only change the diaper. Preeto comes and slaps Shanno. She supports Saumya. Raavi blames Saumya for the mess and Sindhu too supports Raavi.
Mahi supports Preeto and Saumya. Singh mates do argument among each other. Shanno gets teary and says for just changing a diaper she slapped her. She claps and goes from there. Harak accuses Saumya and says it is all because of her. (Episode Ends)
Next Week: Five years leap with Heer's birthday celebration at Singh house.