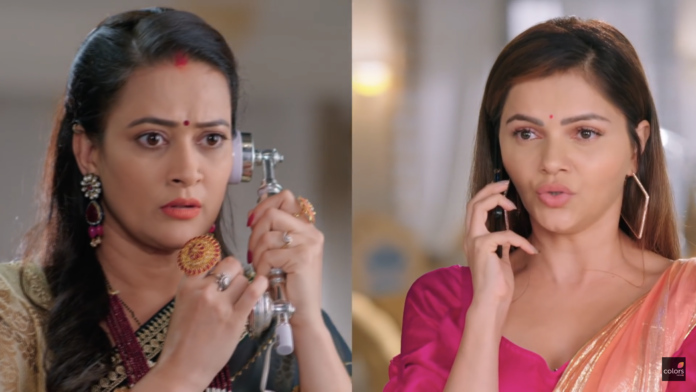 Shakti Astitva ke Ehsaas ki Spoilers, Upcoming Story, Latest Gossip , Future Story, Latest News and Upcoming Twist on Justshowbiz.net
Colors TV long running show Shakti Astitva Ke Ehsaas Ki has been dealing with an important issue since the beginning. It portrays a transgender's struggle of seeking validation. Saumya and Heer both have left a powerful impact on the audience. Recently Heer breathed her last and Saumya learned from dying Kareena what Virat's parents did to Heer. Heer, Gitu and Gitu's father were murdered by Virat's family. Virat is still believing that Heer is alive. How will Saumya take step against it, that will be interesting to watch.
Earlier its seen how Saumya and Harman vowed to punish Heer's murderers. Preeto got shocked knowing about Heer's death. She was in extreme trauma. Harak took his gun and decided to shoot Heer's killers but Harman stopped them saying they should wait for the right time. There Saumya scolded Chintu for his insensitive behaviour. There Virat told Parmeet that he will prove Saumya and Harman wrong by bringing Heer back.
In upcoming episodes viewers will witness that Saumya will threaten Parmeet by calling her. She will grow vengeful and will tell her that now Parmeet's family members will also get kidnapped one by one. Just how Heer was tortured brutally, Parmeet's family will also suffer. Later Sant will be on his way with a constable. The road will be blocked and Harman will hit the constable and will make him unconscious. Sant will come out of his jeep to check and Harman will make him unconscious too. Harman and Saumya will take him to godown and will kill him to give justice to Heer. Parmeet will get shocked to see Sant's video. She will break down and show it to Virat. A furious Virat will meet Harman and Saumya to question them why did they kill his father.
What will Saumya say to Virat?
Will Virat learn about his parent's lie?
All questions will be answered in upcoming episodes. To know what will happen next keep watching the show Shakti Astitva Ke Ehsaas Ki.
For more such news and updates stay tuned to this space.